Career Spotlight: What Is a Community Health Worker?
Take a Closer Look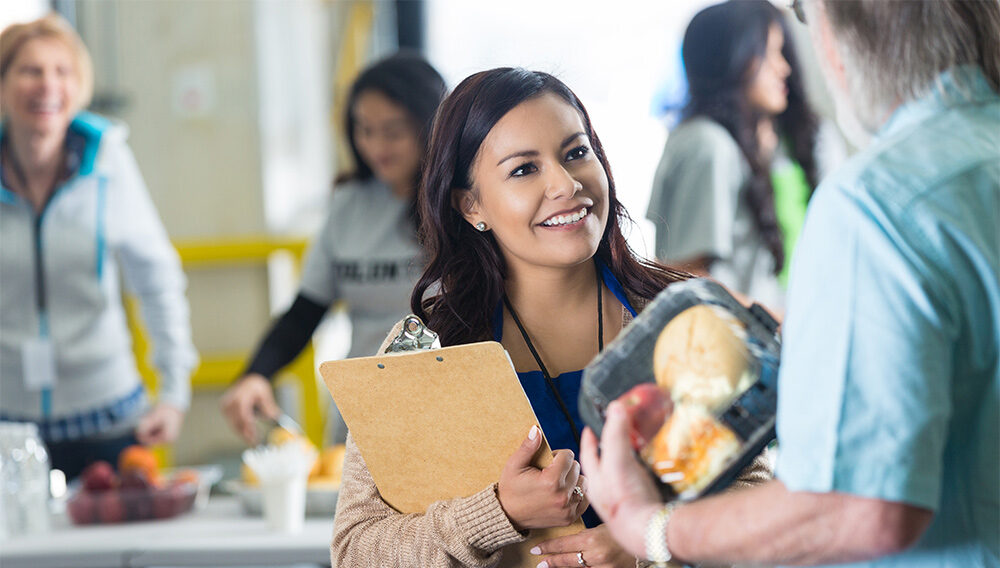 Are you passionate about living a healthy lifestyle and want to share that passion with others? Do you believe education around health-care availability should be provided to everyone? If you feel strongly about either of these questions, a career as a community health worker might be for you. This career can be both challenging and rewarding. A strong candidate for this position wants to help others, enjoys working with a diverse group of people, and has a passion for health education.
According to the Bureau of Labor Statistics (BLS), the median annual wage for community health workers is $42,000. However, it is reported that the top 10 percent of workers earns more than $70,000 annually. Overall employment is expected to grow 13 percent by 2029; much faster than the average for all occupations. Take a leap and start your journey as a community health worker today.
What Does a Community Health Worker Do
Community health workers promote a healthy lifestyle within a community by educating individuals to adopt healthy behaviors and habits. They are not only educators, but also advocates for residents by effectively communicating with health-care providers and social service agencies. They create and implement programs that promote and improve individual and overall community health. This can be done in a variety of ways depending on where you work; some examples include implementing a wellness group, encouraging healthy meals in cafeterias, or providing preventative services such as blood pressure or hearing screenings. Community health workers are also responsible for collecting data to identify community needs and report information back to health educators, providers, or social service agencies.
Common Job Duties for a Community Health Worker
As with any position, job duties vary based on the industry. Community health workers hold positions in a variety of industries, including government, family services, health care, and education. Depending on the specific role, a community health worker may be staffing a table at a local community event, conducting home visits to check on clients, teaching a wellness class at an assisted living facility, or visiting schools to promote wellness programs.
According to the BLS, these are the most common and general duties of a community health worker:
• Discuss health concerns with community members
• Educate people about the importance and availability of health-care services
• Provide basic health services
• Collect data to help identify community needs
• Report findings to appropriate people
• Provide informal counseling and social support
• Conduct outreach programs
• Make referrals, provide transportation, and address other barriers to health-care access
• Advocate for individual and community needs
In any case, a community health worker is passionate about educating and improving the health of their community.
How Do You Become a Community Health Worker
There is no standard education requirement for all community health worker jobs, as it may vary depending on what industry you are in. Typically, community health workers must complete on-the-job training and some states may require a certificate program. A bachelor's in any health sciences-related field will put you ahead of the game and allow you to advance in your career over time. The bachelor's degree in health sciences at Excelsior College teaches you ways to empower people to maintain optimum health and wellness throughout their life span. In this program, you will learn to help people overcome obstacles related to wellness, and learn about the organization, purpose, and quality of the U.S. health care system. This degree will certainly prepare you for a career as a community health worker. Learn more about Excelsior College's Health Science degrees.