Dean Mary Lee Pollard Gives Speech at Salute to Nurses Luncheon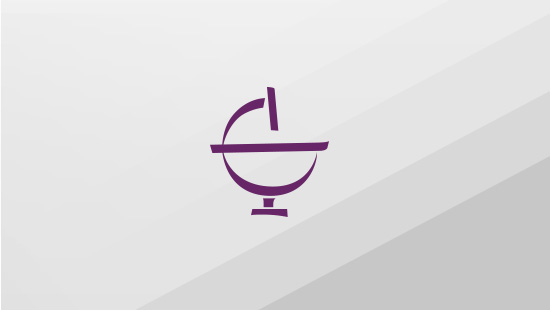 Mary Lee Pollard, Dean of the School of Nursing gave a speech to the attendees at the Times Union's Salute to Nurses luncheon in celebration of National Nurses Week.  You can now read the full speech here on Life at Excelsior College.
Good afternoon, I want to thank the Times Union and St. Peter's Health Partners for hosting and supporting this wonderful luncheon. I also want to extend my deepest appreciation to the nurses in this room.
I can't emphasize enough the importance of an event such as this, that recognizes the additional efforts and personal sacrifices all nurses in all professional settings make on a daily basis without the expectation of acknowledgment or an award.
Nurses have a long history of promoting social change from our place at the patient bedside.  Our professional history is rich with social activists such as Florence Nightingale, Margaret Sanger, Dorthea Dix, Lillian Wald and Mary Breckinridge- individual leaders who sought to transform the social determinants of health while providing care to the most vulnerable and marginalized populations.
We have similar leaders in our profession today- nurses are involved with the fight for clean water for our communities.  Nurses are fighting to preserve access to health care for all citizens, to end sexual violence against women and to end gun violence.
Very few appreciate just how physically and mentally draining the profession of nursing can be.  The late nights and long days, the emotional challenges, the bureaucratic pressures – or to the extent that nurses often, sadly, sacrifice their own health for the sake of their patients.
Research by the American Nurses Association shows that nurses are actually more unhealthy than the average American.  Nurses are more likely to be overweight, have higher levels of stress and get less than the recommended hours of sleep.
Hazards such as workplace violence and musculoskeletal injuries are commonplace in nursing practice.  In fact, the Bureau of Labor Statistics has reported RNs have the fourth highest rate of injuries and illnesses that result in days away from work when compared to other occupations.  We all know if we didn't report to work ill and injured, we would actually rank first.
I haven't said anything none of you don't already know. Sadly, for most of us, unhealthy nurses is our reality.  Today, I am inviting all of you to join the Healthy Nurse, Healthy Nation Challenge.  It is a social movement developed by the American Nurses Association to transform the health of the nation by supporting nurses to take positive action to improve health.
If all 3.6 million registered nurses increase their personal wellness and support some of their family, community, co-workers, and patients to do the same, we would improve the health of our nation in ways no health plan or federal program could ever imagine.
The ANA has adopted a new definition of a healthy nurse- "One who actively focuses on creating and maintaining a balance and synergy of physical, intellectual, emotional, social, spiritual, personal and professional wellbeing."  Perhaps, with time, this will become the way we define our profession.
I urge you to visit the American Nurses Association website and learn more about the Healthy Nurse, Healthy Nation challenge.  You can join this social movement with other nurses just like yourself and improve your health and the health of our nation.
Another way nurses are changing our profession is with the adoption of the 'BSN in 10' bill, signed into law by Governor Cuomo in December.  The genesis of this bill came from nursing- the lobbying effort was completed by nursing.  Nurses wrote the letters and met with legislators and stakeholders.
Although controversial- the bill is a significant if not a long overdue step toward improving patient outcomes and our status as a profession.  As an innovator and pioneer in nursing education for more than 40 years, Excelsior has been a strong and vocal advocate for the BSN in 10 national movement and we are proud to see New York leading the way and becoming the first state to adopt the new requirement.
As this law is anticipated to create significant demand for advanced nursing credentials, New York must continue to recognize the contribution of nonprofit online nursing colleges such as Excelsior. Over the past four decades, more than 50,000 nurses have successfully earned a degree through us on their way to successful practice.
Together, Excelsior, traditional brick and mortar schools, hospitals and health care facilities, can work together as partners to maintain New York's education capacity, improve overall nursing care and quality, and ensuring every New Yorker, including our most vulnerable have access to the high-quality health care they deserve – that is their right.
Today, we will hear many personal, highly emotional stories of nurses who have made a profound difference in the lives of their patients.
I hope you take these stories to heart – these are incredible individuals, who deserve to be recognized. But they aren't unique, but rather a reflection of a profession devoted to self-sacrifice and social justice. These types of stories are playing out in every hospital and health care facility across the country…today, we are not just recognizing the great deeds of the nurses in this room, but saluting – and saying thank you – to nurses everywhere.