Dr. Lifang Shih appointed dean of School of Business and Technology at Excelsior College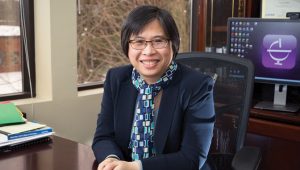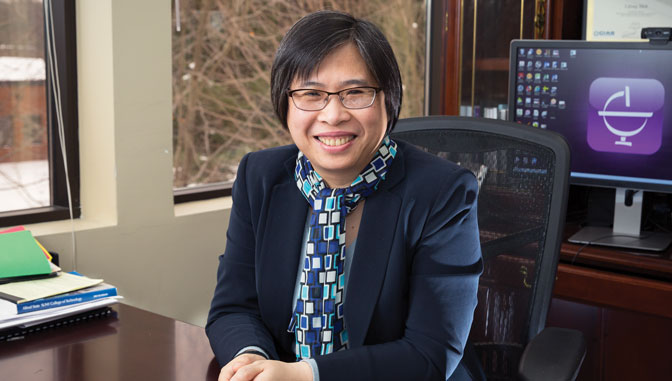 Dr. Lifang Shih has been appointed dean of the School of Business and Technology, Excelsior College announced today. She had been serving in the role of acting dean since September 2016, when then dean, Dr. Karl Lawrence, was appointed the College's CFO.
"Dr. Shih is an experienced, trusted leader who has served stabilize the School of Business and Technology during a challenging period of transition," said Dr. Deborah Sopczyk, provost, Excelsior College. "We are confident that Lifang is the type of leader we need moving forward as the College renews its commitment to providing accessible, affordable, and high quality academic programs and student-centric services."
Dr. Lifang Shih has been a champion of online education for the past 20 years, gaining extensive experience in online learning technology, curriculum development, outcomes assessment, and instructional design. She joined Excelsior College in 2005 as the Director of Online Course Management within SBT, where she was responsible for overseeing the development, delivery, and evaluation of the online courses for the school.
During her tenure at Excelsior, Dr. Shih has overseen tremendous growth in online course development. There were nine courses housed within SBT when she arrived – today, that number stands at 300. Since 2005, Dr. Shih has advanced in her career within the School, serving as director of assessment and program evaluation, associate dean, and most recently as associate dean of technology.
###
Excelsior College (excelsior.edu) is a regionally accredited, nonprofit online college focused on helping adults complete their degrees and advance their careers. The College contributes to the development of a diverse, educated, and career-ready society by valuing lifelong learning with an emphasis on serving individuals historically underrepresented in higher education. Founded in 1971, Excelsior meets students where they are – academically and geographically –  removing obstacles to the educational goals of adults pursuing continuing education and degree completion. Our pillars include innovation, flexibility, academic excellence, and integrity. Learn more at excelsior.edu.