Excelsior Cares! Vol 1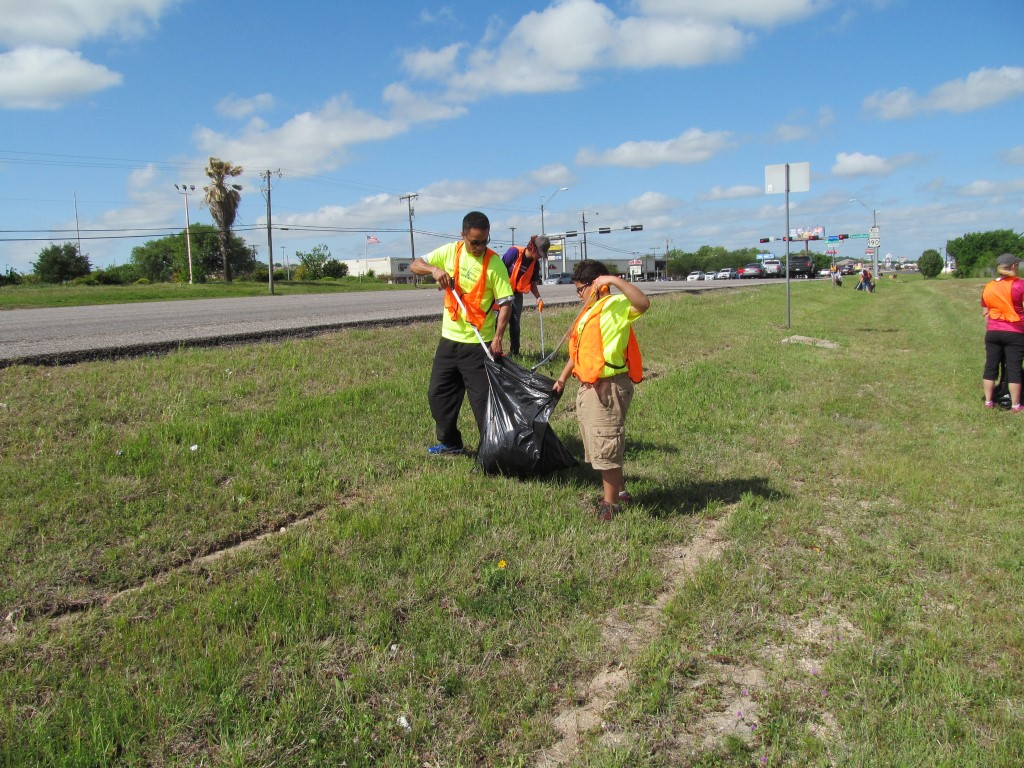 We invite you to take part in an event to make a difference in your community. Excelsior Cares is a movement of USNY, Regents, and Excelsior alumni nationwide performing acts of service within their own communities. Individual service projects take place during the month of April to coincide with the College's charter day on April 9. This year's Excelsior Cares Week (formerly known as Ever Up Days), will be held April 16–20, which coincides with National Volunteer Week for Excelsior staff and faculty.
This first-ever alumni service experience, held in April 2017, gave graduates an opportunity to make a difference in their hometowns, and possibly meet other alumni, while contributing to the total impact made by their peers. In 2017, there were 10 cities where alumni participated in volunteer activities; 42 volunteers who made a difference in their local communities; and 78 total volunteer hours.
Alumni can get involved in several ways. They can lead a project, join a project, or volunteer on their own. Alumni are encouraged to think about what they're already doing…donating blood on a regular basis? That counts. Helping at their child's school? That counts, too. Participating in a service project at work? Yes! Here are a few more examples:
Walking dogs at an animal shelter
Sorting food at a pantry
Collecting food, clothing, pet supplies, or school supplies at your place of employment or house of worship, to be donated to an organization in need
Cleaning up a park
Tending to a community garden
Making birthday bags for children in homeless shelters
Shelving books at the library
Delivering meals to shut-ins
Here are some examples of how alumni used the above ideas to leave their mark on their communities last year:
Shelia Scott '02 and Danny Scott '01, '02 of Milton, Florida, volunteered at the Veterans Administration Joint Ambulatory Care Clinic in Pensacola where they already do give their time once a week for four hours. He volunteers at the information desk, and she volunteers in the Quality Control Department where she conducts surveys with the VA staff and the veterans they care for. They turned this weekly commitment into community service counted toward Ever Up Days.
Sandy Butterfield '86 and Jessica Cheverie '02 of San Diego, California, organized a volunteer experience with Third Avenue Charitable Organization (TACO) for alumni in San Diego. Butterfield also recruited nursing students she teaches at Briarwood College to join them. The group served more than 160 people meals and an unknown number of second servings in under two hours.
Nicole Halwachs '11 of Binghamton, New York, and her husband Craig volunteered for the Mental Health Association of the Southern Tier and helped with the Color Run. She helped check in the runners, and Craig distributed t-shirts.
Tanya Whitney '86, '91 of Sorrento, Louisiana, led the Future Farmers of America Club from St. Amant High School, where she's a track coach, in a service project to clean up the Ascension Veterans Memorial Park. The group removed debris from a previous flower garden to repair the drainage system and prepped for a new flower bed.
Allan Welchez '12, '16 of Copperas Cove, Texas, and his family participated in the Don't Mess with Texas Trash-Off, the largest one-day clean-up event in the state.