Q&A With Jamie Hicks-Furgang, Executive Director of Development and Alumni Engagement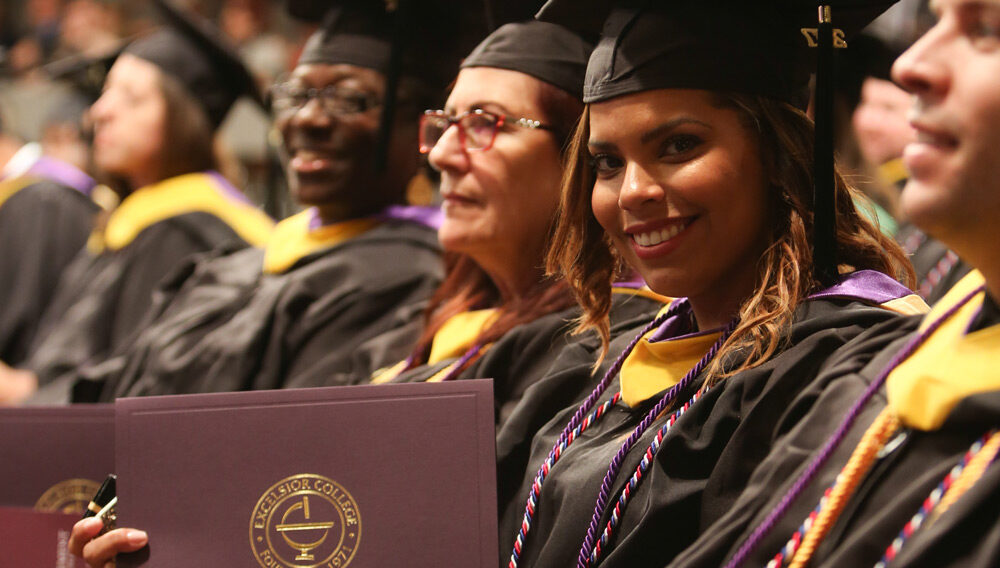 What are you bringing to your new role as director of alumni and development?
I bring 20 years of community building and external relations expertise. I am a thinker, a sharer, and a connector. I love people, and I love school, so combining those two passions together each day keeps my brain and heart in lockstep with one another. For Excelsior, I bring a fresh perspective and an abundance of positivity. I will try new programs, share ideas, and I will listen.
What's your vision for the future of the Alumni Association?
My vision for the Alumni Association is for all 182,000 Excelsior alumni to be connected in a way that feels right for them. Excelsior alumni have experiences—both as a student at Excelsior and after they earned their degree — that are worthy of sharing. So many alumni want to share their time and talent with the College, and we want to pave the way for that to happen.
What are you most excited about?
I am most excited to meet and connect with alumni all over the world who want to share their Excelsior story. I have quickly learned that no two alumni are alike, and that Excelsior has been a game-changer in the lives of so many.
What role do you think the Alumni Association should play for alumni?
The role of any Alumni Association should be a place of belonging. It is a group of people with one special thing in common—their Excelsior degree. The Alumni Association encourages alumni to stay connected, share their successes, and serve as advocates for the College, its programs, and future generations of students and graduates. All Excelsior graduates are members of the Excelsior College Alumni Association. There are no special fees or exclusive events. It is open and accessible to all. The Alumni Association is the next step in a student's Excelsior journey and should embody the mission and values of the College.
How do you foresee alumni to be involved in the Alumni Association?
Alumni can be involved with the college in so many ways, and we hope to share more about these opportunities this spring/summer. For now, I would say spreading the good word of Excelsior is top of mind. There is no better way for alumni to show their pride than to refer a friend or family member. Share your story and share our stories! Tell us what you are up to and share our social posts, so others know what we are up to. Make your connections our connections. Career mentoring and advancement opportunities are also top of mind. Are you hiring? Do you need a job? Use the Excelsior network. And, of course, donating to our scholarship programs to pay it forward has both immediate and lasting impact.
We strive for alumni to be connected to each other and to the College, to keep Excelsior top of mind, and to give back in ways that fill their hearts!