Excelsior College Announces New President
Albany, NY — After an extensive search, Excelsior College is pleased to announce David Schejbal, PhD, as the next president of Excelsior College.
Schejbal will be the fourth president of Excelsior in the College's nearly 50-year history as a distance learning institution for adult learners. He brings extensive experience in leading online education and supplying higher education opportunities for working adult learners. His deep involvement and significant accomplishments make him the perfect fit for Excelsior during these rapidly changing times in higher education.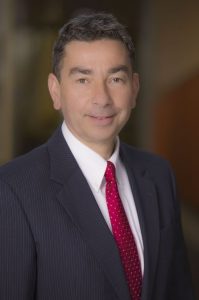 "I am delighted to join Excelsior College. I have been an advocate for increasing access to higher education to students of all ages and from all backgrounds throughout my career, and Excelsior College is a national model in helping students achieve their academic dreams," said Schejbal. "The work of Excelsior College is good and important work, and I very much look forward to partnering with the talented staff and faculty of Excelsior to continue to build the College and increase access to diverse audiences."
Schejbal currently serves as vice president and chief of digital learning at Marquette University. Prior to joining Marquette, he was dean of continuing education, outreach, and e-learning at the University of Wisconsin-Extension, working across all 26 campuses of the system to extend the resources of the University to communities throughout the nation.
Throughout his career, Schejbal's primary focus has been on making education accessible, affordable, and flexible for all students. His vision for inventing ways to reach beyond the traditional higher education model to meet the needs of an increasingly changing student spectrum has made him a leading voice in adult and non-traditional higher education and will help propel Excelsior College forward to reach and best serve students.
Schejbal earned a PhD and MA in philosophy from University of Connecticut and a BA from Iowa State University. The recipient of many recognitions and awards, he has also served in leadership roles in higher education professional organizations and associations. A frequent keynote speaker and author, Schejbal's articles about reinventing higher education have appeared in Innovative Higher Education, Journal of General Education, and Inside Higher Ed. Currently, he has several forthcoming publications, including a chapter about the general education core and the adult student which will appear in "The Future of Work: Optimizing the Talent Pipeline."
Schejbal succeeds James N. Baldwin, JD, EdD, as president of Excelsior College. "As we welcome Dr. Schejbal on August 1, 2020, we extend our deep appreciation to Dr. Baldwin for his transformational leadership as president of the College since 2016," said Helen Benjamin, PhD, chair of the Excelsior College Board of Trustees.
###
About Excelsior College
Excelsior College (excelsior.edu) is a regionally accredited, not-for-profit online college focused on helping adults complete their degrees and advance their careers. The college contributes to the development of a diverse, educated, and career-ready society by valuing lifelong learning with an emphasis on serving individuals historically underrepresented in higher education. Founded in 1971, Excelsior meets students where they are — academically and geographically — removing obstacles to the educational goals of adults pursuing continuing education and degree completion. Our pillars include innovation, flexibility, academic excellence, and integrity. Learn more at excelsior.edu.
Media Contact: Alicia Jacobs
Email: ajacobs@excelsior.edu
Phone: (518) 410-4624