Excelsior College Announces Two New Hires in the Provost's Office
 Albany, NY – Following a national search, Excelsior College announces the addition of two new employees with extensive experience in higher education who will be joining the Provost's Office in August. Heather Chakiris will be the associate vice president for student success and Lisa R. Braverman will join the College as vice provost for academic and faculty support.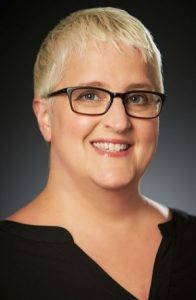 A champion of adult learning, prior to joining Excelsior College, Heather Chakiris was chief student experience officer and director of student and alumni services at UCLA Extension, University of California. In this role she provided executive-level leadership for enrollment management strategy and the creation of the student-service experience for one of the nation's largest continuing and online education institutions. Before joining UCLA, Chakiris worked at The Pennsylvania State University for almost 25 years, both in its World Campus and Distance Education divisions. She held several leadership roles, including associate director and director of advising and learner success, assistant director and associate director of student services, and chief strategist and brand manager.
Chakiris is a longtime contributor to her field as an author, speaker, and consultant, authoring or co-authoring several articles and chapters about online higher education. She has served as chair, associate chair, and chair-elect for various University Professional and Continuing Education Association (UPCEA) regions and networks. She is currently vice-chair, Diversity and Inclusion: Marketing, Enrollment and Student Services Network for UPCEA. Chakiris earned a MEd in higher education and BA in liberal arts from The Pennsylvania State University.
Chakiris said, "I am thrilled to be joining the Excelsior College family, especially at this exciting time in the institution's history. For almost 50 years, Excelsior has been a pioneer in imagining new and innovative ways to deliver college credentials to adult learners seeking a better life through education. No longer 'nontraditional,' adult learners are fast becoming the classroom majorities online and on campus. Honoring their voices and experiences is critical. I look forward to walking beside Excelsior students on their journeys to success."
 Lisa R. Braverman is a leader and innovator in the field of higher education. Her career has included both public and private colleges and universities nationally. She has served at senior leadership levels in distance, continuing, adult, and international education, as well as in strategic community and corporate partnerships.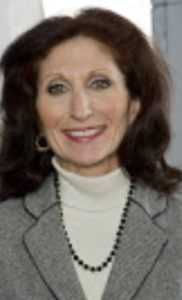 Most recently, she served as dean of the Anthony J. Petrocelli College of Continuing Studies at Fairleigh Dickinson University in New Jersey. Previous to this, she held posts as chief academic officer at the all-online Jones International University, associate provost for adult programs and outreach at Long Island University, dean of the School of Continuing and Professional Studies at the SUNY Fashion Institute of Technology, and dean of extended education at New York Institute of Technology.
Braverman said, "I am delighted to be joining an institution that has been a pioneer and trendsetter in the online, adult, and continuing education space for so many years. I greatly look forward to contributing my experience and knowledge to helping propel Excelsior College to the top of the list of online providers in the higher education market."
Braverman also has served in leadership positions in continuing higher education associations, including on the board of directors of both the University Professional Continuing Education Association (UPCEA) and the Association for Continuing Higher Education (ACHE). She also served as chair of the UPCEA's Leadership Commission and past chair of its Leadership and Strategy Network. Braverman is certified by the Institute for Engaged Leadership in Online Learning of the Online Learning Consortium (OLC), where she served as lead institute moderator. She holds a certificate in distance education from the WICHE Cooperative for Educational Technologies.
A frequently published author, she has a chapter on blended completion programs published in the "Handbook of Research on Growing, Building, Sustaining Quality E-Learning Programs." She earned a PhD from New York University and is regularly invited to give presentations and moderate panels on the topics of transformative leadership, innovation, online learning, and entrepreneurship in higher education.
###
About Excelsior College
Excelsior College (excelsior.edu) is an accredited, not-for-profit online college focused on helping adults complete their degrees and advance their careers. The college contributes to the development of a diverse, educated, and career-ready society by valuing lifelong learning with an emphasis on serving individuals historically underrepresented in higher education. Founded in 1971, Excelsior meets students where they are — academically and geographically — removing obstacles to the educational goals of adults pursuing continuing education and degree completion. Our pillars include innovation, flexibility, academic excellence, and integrity. Learn more at excelsior.edu.
Media Contact: Alicia Jacobs
Email: ajacobs@excelsior.edu
Phone: (518) 410-4624