Excelsior College Hosts October 21 Webinar on Election Cybersecurity
Albany, N.Y. — Excelsior College will host a webinar on Election Cybersecurity in New York State on Wednesday, October 21 at 2 p.m. ET. Many election commissions and agencies are working on ways to be better prepared to prevent and handle election security threats. States across the country are implementing efforts to combat cyber risks and ensure this November's local, state, and federal elections are conducted safely. In current news, the cybersecurity community is facing malware from Trickbot, which threatens to disrupt the upcoming elections.
Join Jeffrey Baez, chief information security officer for the New York State Board of Elections and director of the Secure Elections Center, to learn about how the State Board of Elections is addressing and remediating cyber risks to ensure we have secure and reliable elections. To register, visit https://excelsior.zoom.us/webinar/register/WN_ICzQwTxfSMq1kCWKT1AaBA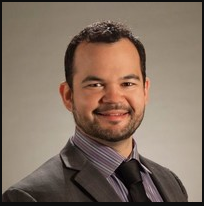 Baez is a cybersecurity expert and certified information systems security professional. He participated on a panel at the 2nd Annual CISA Cyber Security Summit where he spoke with the secretaries of state from Michigan and Ohio and other elections officials and addressed senior leaders in both the private and public sector on emerging technologies, vulnerability management, incident response, risk mitigation, and other issues related to protecting elections systems.
Baez has spoken at many conferences in North America and Europe. He is a graduate of the University at Albany, where he earned a Master of Science in Information Science. Baez is an adjunct professor and PhD student at the University at Albany, teaching courses on cybersecurity, information technology, elections, and business resilience.
Excelsior College has been recognized as a Center for Academic Excellence in Cyber Defense (CAE IA-CD). Excelsior College's fully online Bachelor of Science in Cybersecurity program provides technical knowledge and skills in cybersecurity. The program also supports the belief of the NSA that cybersecurity should be integrated into all aspects of a person's career.
#  #  #
Media Contact Excelsior College:
Alicia Jacobs, ajacobs@excelsior.edu, 518-410-4624
 ABOUT EXCELSIOR COLLEGE
Excelsior College (excelsior.edu) is an accredited, not-for-profit online college focused on helping adults complete their degrees and advance their careers. The college contributes to the development of a diverse, educated, and career-ready society by valuing lifelong learning with an emphasis on serving individuals historically underrepresented in higher education. Founded in 1971, Excelsior meets students where they are — academically and geographically — removing obstacles to the educational goals of adults pursuing continuing education and degree completion. Our pillars include innovation, flexibility, academic excellence, and integrity. Learn more at excelsior.edu.