Excelsior College Partners with ed2go to Provide Training to Meet Changing Workforce Landscape
Albany, N.Y.- Excelsior College has partnered with ed2go, a Cengage company and a leading provider of online adult continuing education and career training programs, to provide learners in 50 states and more than 16 countries with access to fully online, noncredit courses to gain additional marketable workforce skills.  This partnership helps individuals demonstrate specialized knowledge to advance their career and meets current and emerging workforce demands by providing training courses, both instructor-led and self-paced, for the most in-demand certifications.
Lisa R. Braverman, Excelsior College's vice provost for academic and faculty affairs, shared, "We are excited to add new opportunities for adult learners to gain skills and alternative credentials, such as certificates, through more than 1,000 online continuing education Foundational and Career Training courses.  There are a variety of high-demand subjects that align with our current 40 degree programs across six areas of study– business, health sciences, liberal arts, nursing, public service, and technology- to help students work toward career advancement. During COVID-19, our partnership with ed2go is even more important because it is advancing individuals contribution to the workforce and providing relevant education to meet the changing job landscape."
Nationwide data reports growth and interest in alternative or "microcredentials" programs, which is especially true during times of economic stress. Excelsior is responding to this market trend by offering prospective students a variety of relevant, convenient, and portable credentials through training courses to afford learners maximum flexibility, critical upskilling opportunities, and new credentialing options.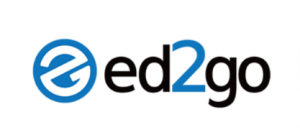 "There is growing need for continuing education options that support learners in reskilling and advancement throughout their lifelong career journey," said Cory Eyler, vice president and general manager, ed2go. "We are proud to partner with Excelsior to help close this gap for today's learners and empower them with the knowledge and capabilities they need to advance in their careers and ultimately improve their lives."
Excelsior College's target audience are those who already possess a degree or who wish to advance, change, or find new jobs through completion of relevant workforce-related courses over the short term.
These training courses require a small investment from the student when compared to traditional degree programs and can have long-term benefits such as greater income or career change opportunities.
With unemployment changing since the COVID-19 pandemic began, many people will be looking to get back to the workforce with applicable, real-world skill sets as represented by these programs.
To learn more, visit https://www.excelsior.edu/trainings/.
 #  #  #
Media Contact:
Alicia Jacobs, ajacobs@excelsior.edu, 518-410-4624
 ABOUT EXCELSIOR COLLEGE
Excelsior College (excelsior.edu) is a not-for-profit online college focused on helping adults complete their degrees and advance their careers. The college contributes to the development of a diverse, educated, and career-ready society by valuing lifelong learning with an emphasis on serving individuals historically underrepresented in higher education. Founded in 1971, Excelsior meets students where they are — academically and geographically — removing obstacles to the educational goals of adults pursuing continuing education and degree completion. Our pillars include innovation, flexibility, academic excellence, and integrity. Learn more at excelsior.edu.
About Cengage and ed2go

Cengage is the education and technology company built for learners. The company serves the higher education, K–12, professional, library, and workforce training markets worldwide. ed2go, a Cengage company, is a leading provider of online instructor-facilitated courses and career training programs for the adult continuing education and training markets. With a catalog of over 600 offerings and a network of more than 2,100 top colleges and universities, ed2go offers partner institutions and organizations the opportunity to provide unprecedented access to affordable online education. www.ed2go.com