Excelsior College Partners with The Cyber Security Forum Initiative (CSFI)
Albany, N.Y. — Excelsior College is proud to announce a partnership with The Cyber Security Forum Initiative (CSFI). CSFI is a nonprofit organization headquartered in Omaha, Neb., and Washington, DC.
CSFI assists cybersecurity professionals from different fields, including the military, private, and government sectors. The partnership gives CSFI employees, fellows, advisory board members, and their spouses/domestic partners a savings of up to 20 percent on tuition at Excelsior College
Amelia Estwick, PhD, director of the National Cybersecurity Institute at Excelsior College, stated, "We are excited about the CSFI partnership and the opportunity to help support their mission of providing training and education to individuals pursuing a cybersecurity career."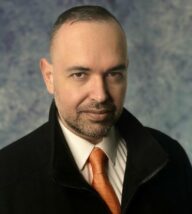 The National Cybersecurity Institute at Excelsior College is dedicated to assisting individuals pursuing cybersecurity from various sectors to meet the challenges in cybersecurity policy, technology, and education. In addition, Excelsior College is designated by the National Security Agency (NSA) and the Department of Homeland Security as a National Center of Academic Excellence in Cyber Defense Education. Excelsior offers a Bachelor of Science in Cybersecurity program as well as a Master of Science in Cybersecurity program.
"The Cyber Security Forum Initiative (CSFI) is delighted to have an educational alliance with Excelsior College to support a more robust cybersecurity workforce," said Paul de Souza, the founder of CSFI. "Excelsior College demonstrates an exceptional mastery in the field of cybersecurity. Working with this fine institution will enhance CSFI mission capabilities in support of the cyber warfighter and industry. This effort is a clear example of what the right leadership can accomplish."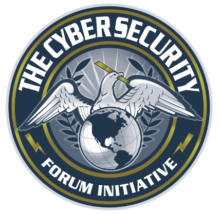 CSFI's collaboration with Excelsior College can help individuals currently working in the cybersecurity field and individuals looking to pursue a cyber career by providing them with both practical experience and knowledge to protect against cyber-attacks.
#   #  #
Media Contact: Alicia Jacobs, ajacobs@excelsior.edu, 518-410-4624
About Excelsior College
Excelsior College (excelsior.edu) is an accredited, not-for-profit online college focused on helping adults complete their degrees and advance their careers. The college contributes to the development of a diverse, educated, and career-ready society by valuing lifelong learning with an emphasis on serving individuals historically underrepresented in higher education. Founded in 1971, Excelsior meets students where they are — academically and geographically — removing obstacles to the educational goals of adults pursuing continuing education and degree completion. Our pillars include innovation, flexibility, academic excellence, and integrity. Learn more at excelsior.edu.
Media Contact: Paul de Souza, pdesouza@csfi.us
About CSFI:
The Cyber Security Forum Initiative (CSFI) is a nonprofit organization headquartered in Omaha, Neb., and in Washington. DC, with a mission "to provide Cyber Warfare awareness, guidance, and security solutions through collaboration, education, volunteer work, and training to assist the US Government, US Military, Commercial Interests, and International Partners." CSFI was born out of the collaboration of dozens of experts, and today CSFI is comprised of a large community of nearly 81,000 cyber security and cyber warfare professionals from the government, military, private sector, and academia.
CSFI Disclaimer: Although CSFI strongly supports the defense of the United States and U.S. allies through the provision of cyber security-oriented educational and training programs in the United States, in other NATO countries, and in countries that are identified as "non-NATO major allies," CSFI is neither a part of, nor represents in any capacity, any U.S. Government agency, including any of the agencies of the U.S. Intelligence Community (IC), nor any other governmental entity in the U.S. or in any other country.