Excelsior College Partners with Women In Military Service For America Memorial Foundation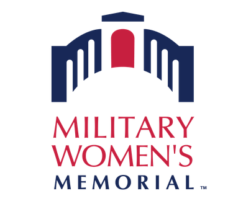 Albany, N.Y. — Excelsior College is proud to announce a partnership with the Women In Military Service For America Memorial Foundation, which operates the Military Women's Memorial in Arlington, Virginia. The Military Women's Memorial is the leading memorial and education center honoring women's contributions to the service of our nation, beginning with the American Revolution. It honors the nearly 3 million women who have served or are serving in or with the U.S. Armed Forces through the unique opportunity to register their service and share their stories.
Excelsior awards credit for military experiences and accepts credit for CLEP, Dantes, and other approved exams to help students who are servicemembers and veterans get closer to degree completion. In its 50 years, Excelsior has graduated more than 72,000 service members, veterans, and their family members.
"The Women In Military Service For America Memorial Foundation is enormously pleased to partner with Excelsior College," said Phyllis Wilson, the foundation's president. "The benefit of reduced tuition costs and other fees as well as a generous college credit transfer option is an extraordinary opportunity. I love that the Military Women's Memorial partnership with Excelsior College can help our valued members, the staff, and their family members achieve their educational goals. Thank you, Excelsior College!"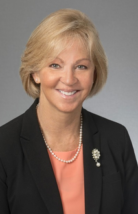 Wilson, who retired from the U.S. Army as a chief warrant officer 5, has earned two degrees from Excelsior College and is on track to earn a Master of Public Administration from Excelsior in 2021.
With this partnership, Military Women's Memorial employees, members, and their spouses/domestic partners are eligible for partnership benefits at Excelsior College, including discounts of up to 20 percent off tuition.
David Schejbal, PhD, president of Excelsior College, said, "We are excited to work with the Women In Military Service for America Memorial Foundation. Excelsior's online courses and special partner tuition price allow greater access for veterans and members of the Women In Military Service for America Memorial Foundation. Students can also save time toward degree completion with Excelsior's generous credit aggregation policy that includes previously earned college credits and credit awarded for military experience."
Since March is Women's History Month, which encourages the study, observance, and celebration of the vital role of women in American history, this timely partnership will help those who have served in the military and their families to further themselves and their careers. In 2020, approximately 35 percent of Excelsior College students are active-duty servicemembers and 14 percent are veterans.
#   #  #
Media Contact: Alicia Jacobs, ajacobs@excelsior.edu, 518-410-4624
About Excelsior College
Excelsior College (excelsior.edu) is an accredited, not-for-profit online college focused on helping adults complete their degrees and advance their careers. The college contributes to the development of a diverse, educated, and career-ready society by valuing lifelong learning with an emphasis on serving individuals historically underrepresented in higher education. Founded in 1971, Excelsior meets students where they are — academically and geographically — removing obstacles to the educational goals of adults pursuing continuing education and degree completion. Our pillars include innovation, flexibility, academic excellence, and integrity. Learn more at excelsior.edu.
Media Contact: Kaprice Dyson, Director, Strategic Communications, communications@womensmemorial.org
About The Military Women's Memorial
The Military Women's Memorial, a 501c3 nonprofit organization, is the only historical repository documenting all military women's service. It is located at the ceremonial entrance to Arlington National Cemetery and features an education center, interactive exhibitions, a world-class collection of military women stories, and engaging programs and events for all generations. Donate to this Charity Navigator 4 Star Organization and join the National Registration Campaign to help share the stories of women veterans. Find out more about us at www.womensmemorial.org or by following us on Facebook, LinkedIn, and Twitter.  #HERstory #AppreSHEation