Excelsior College to Host Webinar on Cannabis Cultivation and Sustainability
Albany, New York — Excelsior College today announced the hosting of an upcoming cannabis webinar, Croptober: Navigating the Business of Cannabis Cultivation and Sustainability. This webinar showcases Excelsior's continued expertise in cannabis curriculum, which aligns with its Graduate Certificate in Cannabis Control.
This webinar will focus on regulatory and business aspects of cannabis cultivation. Questions to be considered include:
How does a business decide between having an indoor vs. outdoor grow?
How does a company advocate for or against home grow without alienating potential customers?
How do cultivation facilities incorporate environmental sustainability?
How do these businesses maintain compliance in an ever-changing regulatory environment?
The webinar will take place on Thursday, October 28 at noon ET. The panel discussion will be approximately 30 minutes, followed by a 15-minute Q&A. You can register for this event here.
The event will be moderated by Jennifer Rumble, director of the Sustainable Cannabis Coalition, and panelists will include cannabis industry experts Allan Gandelman, founder of the NY Cannabis Growers & Processors Association; Amanda Reiman, PhD, MSW, founder of Personal Plants; Michael Sassano, CEO of SOMAÍ Pharma; and Shawn Cooney, founder of Cloud Farming & Corner Stalk Farm.
"I look forward to moderating a lively and informative discussion on some of the most widely examined topics in the cannabis space," said Jennifer Rumble, event moderator and director of the Sustainable Cannabis Coalition. "It's imperative we focus on educating the leaders of tomorrow's cannabis industry, so we can create an industry that is long-lasting and synergized with Mother Earth."
# # #
Media Contact Excelsior College:
Erin Coufal, ecoufal@excelsior.edu, 518-608-8498
Media Contact NisonCo:
Zane Bader, zane@nisonco.com, 470-342-5440
ABOUT EXCELSIOR COLLEGE
Excelsior College is an accredited, not-for-profit online college focused on helping adults complete their degrees and advance their careers. The college contributes to the development of a diverse, educated, and career-ready society by valuing lifelong learning with an emphasis on serving individuals historically underrepresented in higher education. Founded in 1971, Excelsior meets students where they are — academically and geographically — removing obstacles to the educational goals of adults pursuing continuing education and degree completion. Our pillars include innovation, flexibility, academic excellence, and integrity.
ABOUT MODERATOR
Jennifer Rumble
Jennifer Rumble has partnered for more than 25 years with clientele from a variety of industries to create and implement compelling PR platforms that facilitate communications and brand building. She has vast experience within consumer tech, sports marketing, cannabis, healthcare, finance, and investor relations sectors. Rumble assists clients to acquire, develop, and articulate brand identities, leading to the design and execution of programs that ultimately build brand equity and drive company growth. She serves as director of the Sustainable Cannabis Coalition (SCC) and vice chairperson for ASTM International's sustainability subcommittee under cannabis committee D37.
ABOUT PANELISTS
Allan Gandelman
Allan Gandelman is the co-founder and president at Head & Heal, New York Hemp Oil, and Main Street Farms. He has been an organic vegetable farmer for 10 years. In 2017, Allan began experiencing symptoms of Lyme disease. When traditional methods of care did not work for him, he tried CBD—and finally found the relief he was looking for.
Because of this experience, he decided to add hemp to their crop rotation in 2018. Allan is the founder and president of the New York Cannabis Growers and Processors Association—an organization of cannabis producers, processors, and industry partners committed to an economically viable, consumer-conscious cannabis industry. NYCGPA worked closely with NYS legislature for the last three years to help pass the recent Marijuana Regulation and Taxation Act legalizing cannabis in New York state.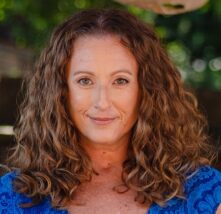 Amanda Reiman
Amanda Reiman, PhD, MSW, is the founder of Personal Plants, a multimedia platform designed to support the home cultivation and processing of therapeutic plants. After receiving her PhD from UC Berkeley, Dr. Reiman was the director of research and patient services at Berkeley Patients Group and the manager of Marijuana Law and Policy for the Drug Policy Alliance. Dr. Reiman is an internationally recognized cannabis expert and public health researcher. She has written for/been quoted in The Huffington Post, New York Times, Washington Post, and Playboy as well as numerous peer-reviewed academic journals and several textbooks.
Also an expert in cannabis policy on the local, national, and international level, Dr. Reiman was the first chairwoman of the Berkeley Medical Cannabis Commission and also sat on the Oakland Cannabis Regulatory Commission. She sits on the Board of Cannabis Doing Good and the Cannabis Travel Association International and is a member of the Ganjier Council.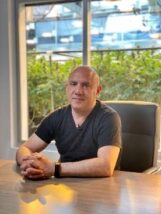 Michael Sassano
Michael Sassano is the CEO and chairman of the Board for Somai Pharmaceuticals, a European company centered in extraction, manufacturing, and formulation of pharma-grade GMP-certified cannabinoid products throughout the European Union. The current focus of the company is building scalable high-output manufacturing facilities in various strategic countries as Europe develops its market. As the continent ultimately comes online, Somai will be positioned as one of the top global pharmaceutical manufacturers and distributors of medical-grade cannabinoid products. Prior to this role, Sassano founded Solaris Farms, which became one of the largest and most technologically advanced cannabis cultivators in Nevada.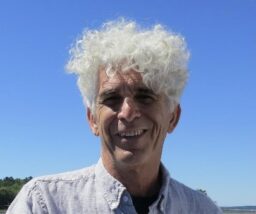 Shawn Cooney
Shawn is the founder of Cloud Farming and Corner Stalk Farm and has been growing the highest-quality produce for Bostonians using Controlled Environment Agriculture (CEA) for the past eight years. Cloud Farming plans to add hemp and cannabis to its wide range of products, rounding out its enterprise line and cementing a diverse sustainable business profile. Cooney is a serial entrepreneur with proven ability to create products and technology ahead of market demand. Successful exits with three tech startups attest to his commitment, vision, and drive. Cooney has presented to many large national and international conference audiences and has received multiple "Best Of" finalist awards. He is the co-founder of the Sustainable Cannabis Coalition (SCC) and chairman for ASTM International's sustainability subcommittee under cannabis committee D37.