Excelsior University contends for National Cyber League Competition title 
Team Excelsior takes on hundreds of competitors in cybersecurity games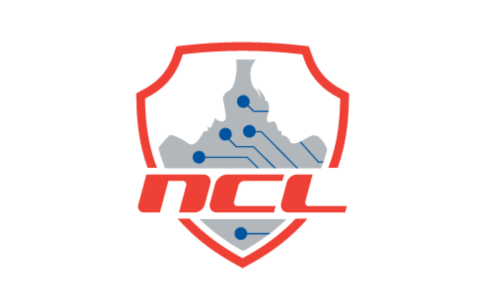 ALBANY, N.Y. – A team of Excelsior University cybersecurity students and alumni will go head-to-head with squads from around the country in the fall 2023 National Cyber League competition. Taking place Nov. 3 to 5, the team tournament challenges groups representing campuses nationwide to exercise their practical skills in a fun, competitive setting.  
The mission of the National Cyber League competition closely aligns with that of the National Cybersecurity Institute (NCI) at Excelsior University. Under the leadership of new director and Excelsior faculty member Carl Eyler, the NCI focuses on providing innovative educational opportunities to students and the community while leading a coordinated effort to build a diverse, equitable, and inclusive cybersecurity workforce.  
"The National Cyber League games are not just an exciting way to bring our students together in the spirit of sportsmanship, but a truly useful tool to support the experiential education we value at Excelsior University," said Eyler. "Combined with Excelsior's hands-on approach and the resources of the NCI, this competition helps nontraditional learners build a strong foundation for a career in cybersecurity." 
Each year, more than 10,000 students from universities and high schools across the U.S. participate in biannual National Cyber League individual and team games. Student competitors perform real-world cybersecurity tasks on the Cyber Skyline simulation platform, such as identifying hackers from forensic data, auditing vulnerable websites, and recovering from ransomware attacks. Schools are ranked based on their top team performance, their top student's individual performance, and the aggregate individual performance of their students. 
Excelsior University has performed well in past cybersecurity games, placing first in a field of nearly 1,000 participating teams in the spring 2021 National Cyber League competition. Team Excelsior is led by coach Weylin Leavitt, a part-time faculty member and distinguished graduate of Excelsior's Master in Cybersecurity program. Leavitt holds a pivotal instructional and mentorship role as Excelsior's NCI Fellow, conducting training sessions, offering one-on-one guidance, and providing valuable training materials to students in addition to his work with the National Cyber League team.  
The tournament and the NCI supplement Excelsior's award-winning cybersecurity academic program, which the National Security Agency and the Department of Homeland Security designated as a National Center of Academic Excellence in Cyber Defense Education for its Bachelor of Science in Cybersecurity. 
Find more information about Excelsior's cybersecurity degree programs here. 
# # # 
Media Contact Excelsior University: 
Jason Bonafide, jbonafide@excelsior.edu, 518.608.8446 
ABOUT EXCELSIOR UNIVERSITY  
Excelsior University is an accredited, not-for-profit online institution focused on helping adults complete their degrees and advance their careers. Excelsior contributes to the development of a diverse, educated, and career-ready society by valuing lifelong learning with an emphasis on serving individuals historically underrepresented in higher education. Founded in 1971, Excelsior meets students where they are — academically and geographically — removing obstacles to the educational goals of adults pursuing continuing education and degree completion. Our pillars include innovation, flexibility, academic excellence, and integrity.