Excelsior University's Center for Social Justice celebrates its first anniversary 
The Center reflects on one year of promoting justice, equity, diversity, and inclusion at Excelsior and looks ahead to increasing its presence in the community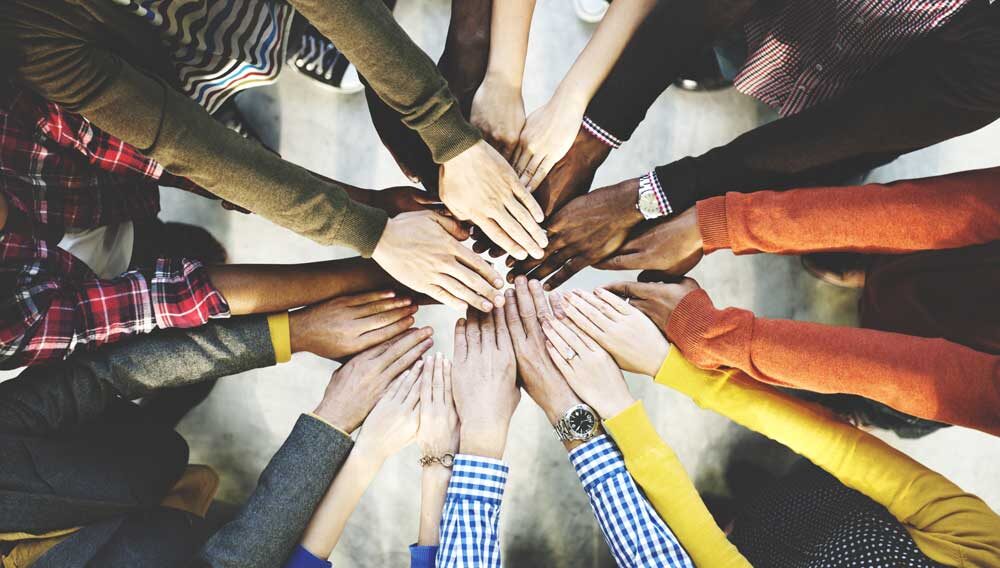 ALBANY, N.Y.  — The Center for Social Justice (CSJ) at Excelsior University will commemorate its first anniversary this month. Officially launched on Nov. 16, 2022, CSJ continues to expand its mission as a community and institutional hub of justice, equity, diversity, and inclusion (JEDI) spaces, opportunities, and resources.  
Through extensive programming and partnerships, the Center provides a platform for multi-perspective dialogue that informs Excelsior's decision-making processes. CSJ also works to increase access to higher education for historically underrepresented learners and supports the intercultural development of staff, faculty, students, and community members.
"In its first year, the Center for Social Justice advanced Excelsior's goals of promoting inclusivity, celebrating and leveraging our diversity, and pursuing positive social impact within and beyond the University," said Daniel Pascoe Aguilar, founding director of the Center for Social Justice and chief diversity officer. "As we look to the future, we are excited to expand our partnerships with other organizations and further develop CSJ as an important resource to the greater community. We invite all to join us on this journey, participate in these conversations, and grow with CSJ and Excelsior University." 
CSJ has implemented multiple priority programs in its inaugural year, including:  
Enhancing learning opportunities and access to degree programs for CSJ's partners. 

 

Implementing ongoing dialogue across the Excelsior organization through inclusive tours, workshops, and conversations.

 

Facilitating

"rope teams"

where students and community members can feel represented, find support, share their stories and voices, and access connections, opportunities and resources based on what matters to them. 

 

Sharing intercultural development content, training and resources with Excelsior's partners and community organizations.

 

Starting to integrate JEDI strategies across Excelsior's curriculum and instruction.

 

Contributing to Excelsior's recruitment and retention of a diverse workforce.

 
CSJ will present several events throughout its anniversary month, beginning with First-Generation Pursuing Purpose, a remote keynote speech by motivational speaker, mentor, musician, and educator Chadijah Williams offered in celebration of First Generation Day. As part of her mission to guide and empower the next generation of educators and students, Williams' speech will help attendees identify and live their purpose both inside and outside the classroom.
CSJ's anniversary month continues with LGBTQIA+ Ally Training sessions on Nov. 7 and 15 presented in partnership with In Our Own Voices, a national nonprofit organization working to ensure the physical, mental, spiritual, political, cultural, and economic survival and growth of the lesbian, gay, bisexual, and transgender people of color communities. Allyship training aims to prepare attendees to support, collaborate with, and advocate for people from the LGBTQIA+ community.  
The month's events conclude with a keynote address by Jessica Lopez on Nov. 30 in recognition of International Day of People with Disabilities. Lopez is an advocate and champion of inclusive and accessible education and workforces. Drawing on her lived experience as a woman born without hands and feet, Jessica works to interrupt narratives about people with disabilities to make the world more equitable.  
"The Center for Social Justice's commitment to justice, equity, diversity, and inclusion is intrinsic to our values at Excelsior University, and I'm proud of the accomplishments of our CSJ team over the past year," said David Schejbal, president of Excelsior University. "With CSJ leading the way, Excelsior continues to evolve as an institution that embraces and elevates the diverse voices that make up our University, partners, and neighbors."
For more information, visit the CSJ page on the Excelsior University website or follow on Instagram @ExcelsiorCSJ.  
View b-roll video from the Center for Social Justice at Excelsior University's first year here.
 # # #  
Media Contact Excelsior University: 
Jason Bonafide, jbonafide@excelsior.edu, 518-608-8446
ABOUT EXCELSIOR UNIVERSITY  
Excelsior University is an accredited, not-for-profit online institution focused on helping adults complete their degrees and advance their careers. Excelsior contributes to the development of a diverse, educated, and career-ready society by valuing lifelong learning with an emphasis on serving individuals historically underrepresented in higher education. Founded in 1971, Excelsior meets students where they are — academically and geographically — removing obstacles to the educational goals of adults pursuing continuing education and degree completion. Our pillars include innovation, flexibility, academic excellence, and integrity.