​Fort Lee to be Redesignated in Recognition of Lt. Gen. Arthur J. Gregg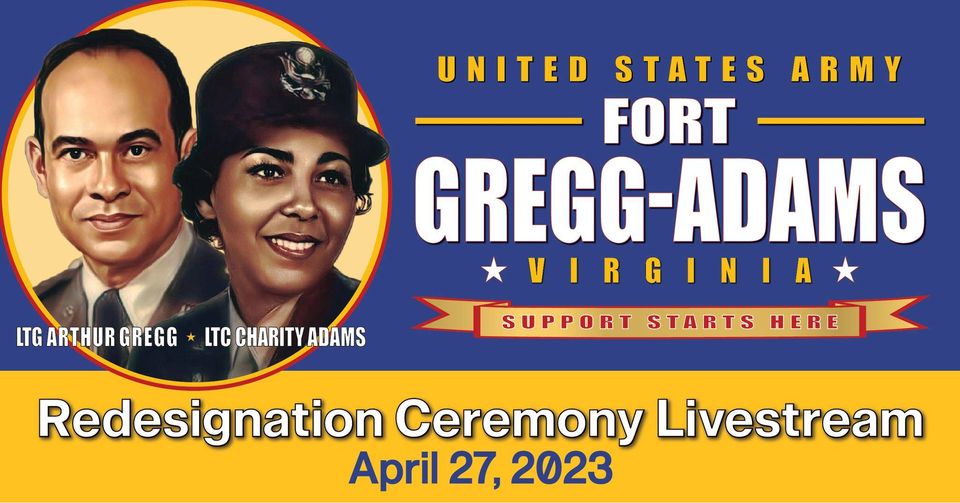 ​General Gregg served as Founding Trustee on Excelsior's Board of Trustees
​[FORT LEE, Va.] – During a redesignation ceremony on April 27, longtime United States Armed Forces post Fort Lee will become Fort Gregg-Adams. The transition to the new name honors two officers, Lt. Gen. Arthur J. Gregg and Lt. Col. Charity Adams, who made a significant impact on the U.S. Army.
​General Gregg has more than 50 years of professional experience, having held senior-level command and management positions in the military and industry. Currently retired from active management, he maintains a busy schedule as a member of several corporate and academic boards, serving as chair of three of them. Most recently he served as president and chief executive officer of James Martin Government Intelligence Inc., an information technology firm providing senior-level consulting services to law enforcement, intelligence, and defense agencies. He has also served as vice president and general manager for Cox Cable, and as an independent consultant engaged in general management and cable television services.
​During his distinguished career in the Army, General Gregg served in important command and staff positions, including director for logistics, organization of the Joint Chiefs of Staff, Washington, D.C. (1977–1979), and as the Army's deputy chief of staff for logistics in Washington, D.C. (1979–1981). He retired from the Army in 1981.
​In 1993, he was appointed to the Board of Overseers for Regents College, based in Albany, N.Y., and became chair in 1997. In 1998, he was appointed a founding trustee and chair of the Board of Trustees of the newly independent Regents College (later known as Excelsior University). He was named chair emeritus at Excelsior in 2008. In his honor, Excelsior created an annual graduate award given to an active-duty military member. Gregg and his late friend Robert Kinsinger, who also served on the Board of Overseers, created the Charlene Gregg and Bobbie Kinsinger Endowment Fund in 2006 to provide scholarships for financially needy enrolled and future students of Excelsior.
​"General Gregg has dedicated his life to public service," said David Schejbal, president of Excelsior University. "Whether he was commanding troops, supporting the Joint Chiefs of Staff, or chairing the Excelsior board of trustees, he always focused on the wellbeing of others. General Gregg embodies what it means to serve our country, and we are thrilled that his legacy will continue with this redesignation."
​The renaming of Fort Lee is one of nine Army installations being redesignated throughout the country in compliance with the congressional Naming Commission to remove the names, symbols, displays, monuments and paraphernalia that commemorate the Confederate States of America.
​General Gregg, who is now 94 years old, becomes the only living person in modern Army history to have an installation named after him.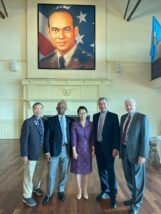 ​# # #
​
​Media Contact Excelsior University:
​Erin Coufal, ecoufal@excelsior.edu, 518-608-8498
​

​ABOUT EXCELSIOR UNIVERSITY
​Excelsior University is an accredited, not-for-profit online institution focused on helping adults complete their degrees and advance their careers. Excelsior contributes to the development of a diverse, educated, and career-ready society by valuing lifelong learning with an emphasis on serving individuals historically underrepresented in higher education. Founded in 1971, Excelsior meets students where they are — academically and geographically — removing obstacles to the educational goals of adults pursuing continuing education and degree completion. Our pillars include innovation, flexibility, academic excellence, and integrity.
​
​