Four Excelsior College Graduate Students Participate in Fall Virtual Live Business Case Competition
Albany, NY — Four Excelsior College graduate students nominated by faculty will participate in the Fall Virtual Live Business Case Competition presented by CapSource and International Assembly for Collegiate Business Education (IACBE). This is IACBE's first virtual case study competition and a unique opportunity for Excelsior graduate students to compete in real company challenges in front of business executives. The competition kicked off in early November and ends November 16 with a final presentation.
Excelsior College students are working on a case focused on the German-based medical devices company, Munevo. These students will prepare a video and written submission for a panel of judges, which includes Munevo executives.
Gary Stroud, instructional faculty member for graduate and undergraduate human resources management courses at Excelsior College and a member of the School of Graduate Studies' faculty advisory committee, leads the Excelsior team in this case competition. Stroud brings a solid foundation in business across a 25-year career, which includes a vice president role at Johnson & Johnson and at two other Fortune 200 health care companies.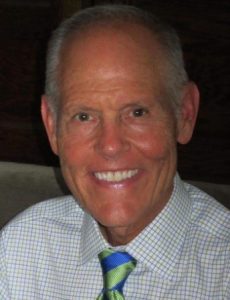 "This competition is good for students, gets them out of their comfort zone. They are competing against other teams — normally a student only competes with themselves. The work they will do will carry over in their professional lives," says Stroud. He continued, "They have to work together as a team to make it work, no one person can carry the load. It is difficult to work as a team to begin with, try working as a team in four different time zones. Someone is always compromising to make the meeting. It will be a team effort with this project. We recognize the challenges and are making the best of them."
This competition requires a mix of technical and soft skills. Students will receive feedback on their submissions.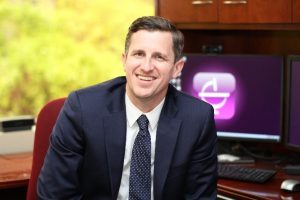 Scott Dolan, dean of School of Graduate Studies at Excelsior College, said, "We are thrilled to support our students' participation in the IACBE case study competition, as it provides students with a tremendous opportunity to gain hands-on experience with challenges faced by industry. This is especially important to our working adult students, who often come to us with the goals of career advancement or career change. Through participation in case study competitions like this, students can demonstrate their ability to apply their classroom learning to a real-world problem. For our online students, it allows them to expand their professional networks — with their peers and members from industry. We will be cheering Gary and the team on as the competition progresses!"
Najamus Sehar Qureshi, a student pursuing a Master of Science in Health Sciences with a specialization in Public Health at Excelsior College, stated, "I am excited to be a part of this case competition, and I look forward to further hone my research, critical thinking, and analytical skills that will help me in my professional and personal life."
Winners of the competition will be announced on at noon on November 26 during a webinar.
# # #
Media Contact: Alicia Jacobs, ajacobs@excelsior.edu               (518) 464-8531
ABOUT EXCELSIOR COLLEGE
Excelsior College (excelsior.edu) is a regionally accredited, nonprofit online college focused on helping adults complete their degrees and advance their careers. The college contributes to the development of a diverse, educated, and career-ready society by valuing lifelong learning with an emphasis on serving individuals historically underrepresented in higher education. Founded in 1971, Excelsior meets students where they are — academically and geographically — removing obstacles to the educational goals of adults pursuing continuing education and degree completion. Our pillars include innovation, flexibility, academic excellence, and integrity. Learn more at excelsior.edu.
ABOUT CAPSOURCE
CapSource helps education programs bridge the skills gap for students by integrating real companies and their challenges directly into the education process.
ABOUT IACBE
IACBE is an outcomes-based professional accreditation agency for business and management education at colleges and universities.