Fraudulent LinkedIn Profiles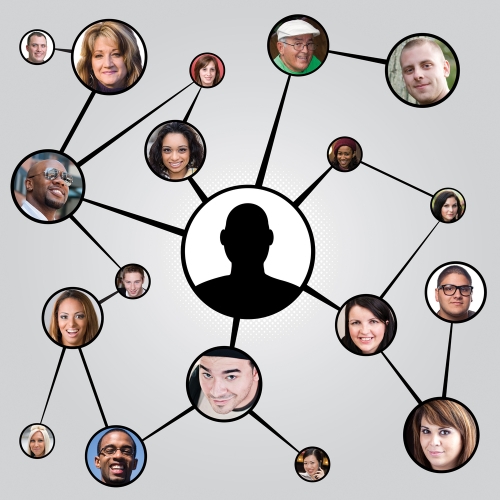 CEOs and high profile staff are often targets for LinkedIn fraud. The fraudsters develop fake profiles, with fake photos. They sometimes cut and paste from real profiles. The photos may be of a legitimate LinkedIn member, or a stock photo. Some of the fraudulent member profiles are very good, listing real companies, real positions and even endorsements. Symantec, a security company, noted in a December 2015 blog that they have seen an increase in fake profiles.
Why a Fraudulent LinkedIn Profile
Hackers are looking for ways to get personal information including your business email address. They want to know who you are connected to, especially within your company and your peers. The fraudsters take the information gleaned from your profile and enhance it with other stolen or public information. They may try to send bogus emails from your compromised account to request wire transfers out of your business accounts. They may try to implement an elaborate scam leveraging your business. They may try to access your company's network system using your email account and password hacking.
The Internet offers numerous ways a cyber-criminal can attempt to extort money from you or your business, or leverage personal information to gain access to networks owned by your vendors or customers. The creativity of criminals is amazing. For a fascinating true story, visit this blog by a patent attorney.
Tips on what to look for
Consider the likely age in relation to accomplishments, length of experience, type of experience. If she looks under 30 but has 20 years' experience, it may be worth investigating.
Photo looks like a stock photo. Does she just not look real for the position? There are not a lot of civil engineers that look like runway models. Is the expression suitable for the industry? This is a business network, not a dating site. Some hackers seem to have a sense of humor and use photos of deceased famous people.
Question why the person wants to connect with you. Put your ego aside for a moment and think if there is a reasonable business reason this person reached out to you. If she is out of your geography, not in your industry and didn't go to your college, you might want to research this person.
How you can protect yourself
Even the most skeptical person can be victim to high quality fake profiles, but here are some ways to check out those doubtful invitations.
Use Google Images to search the web for other occurrences of the photo. If it appears some place strange, or with multiple names, it is probably a borrowed image. for information on how to use Google's reverse image search see sources below.
Check potential connections via an Internet search. Look at the mentioned employers, schools and associated degrees. One example is a fake profile with an engineering degree from a medial university.
Investigate recruiter profiles via an Internet search. Call the recruiting employer and ask to speak with the LinkedIn requester, if her picture is not on the website.
If you have an active business Twitter account, is the person following you and if so, what are his tweets like?
Other tips include:
Periodically search LinkedIn for people who list your company as an employer. Contact LinkedIn Help for anyone incorrectly listing your company.
When you invite someone to connect, take a few seconds to write a personal note. Why you want to connect with him/her, what you have in common, or where you met. Most fraudsters don't take the time to personalize their invitations. Chances are good your recipient will appreciate your personal touch.
Learn more about how to protect your small business or nonprofit by attending our specialize training specific to your needs. Details, schedule, and registration can be found here.
Source:
Google. (n.d.). How Reverse Image Search Works. Retrieved from https://support.google.com/websearch/answer/1325808?hl=en
McCabe, M. Jr. (2015, December 28). IPethics & Insights. Retrieved from http://ipethicslaw.com/attorneys-at-grave-risk-for-online-fraud-linkedin-meets-the-nigerian-letter-scam/
Narang, S. (2015, December 2).Fake LinkedIn accounts want to add you to their professional network: Scammers copy information from real LinkedIn profiles. Retrieved from http://www.symantec.com/connect/blogs/fake-linkedin-accounts-want-add-you-their-professional-network