What is a Health Sciences Degree?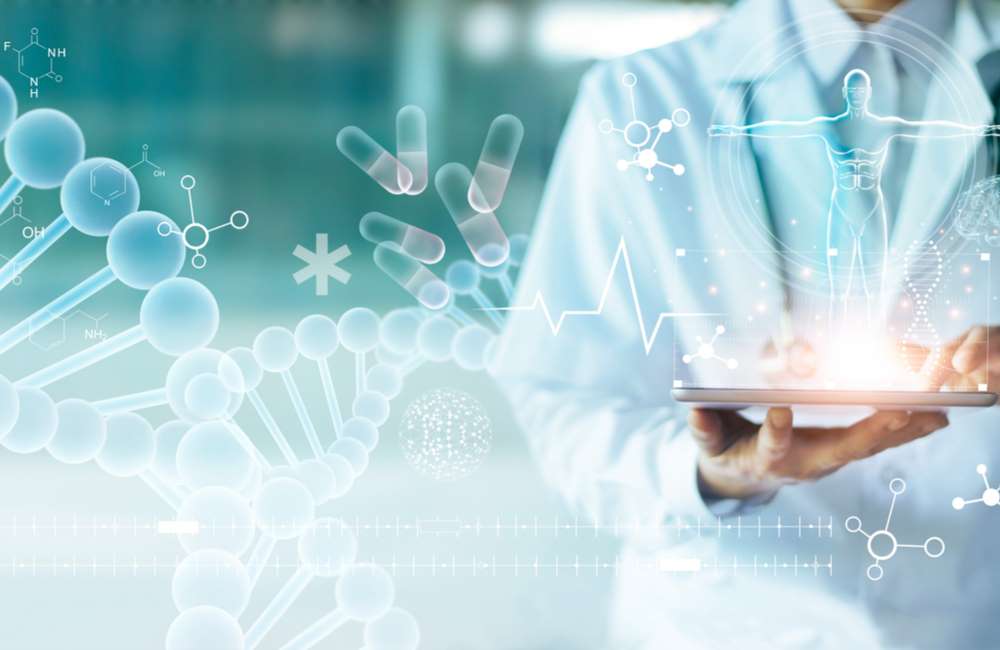 The term "health sciences" covers a large variety of careers within health care. Those earning an associate, bachelor's, or master's degree in health sciences may choose to specialize in clinical careers, health care management, or in specialized fields such as wellness or public health. It's a degree increasingly in demand as the health care industry expands. The federal government projects 2.4 million jobs will be added in the health care industry by 2026. That's an 18 percent increase over the number of jobs in 2016—far faster than the average growth of about 7 percent for all occupations.
Earning a degree in health sciences prepares graduates for some of the most rewarding and satisfying professions in the health care industry. The evolution of online degree programs has made this easier than ever, offering students flexibility in how they earn their degree.
Careers in Health Sciences
Where can a degree in health sciences take you? Much of that depends on where you want to go and where you are coming from in terms of your career. Some students who earn degrees in health sciences go on to pursue clinical jobs like dental hygienist, physical therapy assistant, surgical technician, EKG technologist, veterinary technician, or radiation therapist, or may pursue non-clinical jobs like medical and health services manager, claims reviewer, health education specialist, or community health specialist. Alternatively, many of those who choose to enter a health sciences degree program already work in the health care industry. They want to earn a degree to move up into higher positions in their field or to switch into another job within health care.
Programs vary by school. To offer an example of the possibilities, here's a look at health sciences degree programs at Excelsior College by degree level. This by no means covers every career option but gives an idea of how the program can support a career in health care.
Associate Degree
The associate in health sciences degree program can help students launch a career in allied health, support veterans and servicemembers who have medical training from the military but want to earn a degree, or help further the career of those in medical billing and coding.
Bachelor's Degree
A bachelor's degree in health sciences opens the door to specializing in jobs within health care. At Excelsior College, concentrations are offered in health management, health and wellness, and public health.
Master's Degree
A master's degree in health sciences prepare graduates for the top jobs in their chosen field, often in leadership and management roles. At Excelsior College, students can focus on public health or earn a master's degree in health sciences with no emphasis. The school also offers a Master of Science in Health Care Administration .
What to Look for in an Online Program
Many students choose to enter an online degree program because of the convenience it offers. It's especially beneficial for working professionals who otherwise might not have the ability to attend classes in a traditional setting. Online programs offer students the flexibility to watch lectures and do coursework around their busy personal and work schedules. Rather than having to drive to campus, they can attend class from wherever they have an Internet connection.
It's important to only consider schools that have accreditation. Excelsior College is accredited by the Middle States Commission on Higher Education, an accreditation body recognized by the U.S. Secretary of Education and the Council for Higher Education Accreditation. Excelsior also focuses on providing quality degree programs to working professionals, another attribute that health sciences students will value in a college.
With the rapid expansion of health care and the increased number of career opportunities, it's never been a better time to earn a degree in health sciences. For those looking to improve their career, it's an option worth investigating in. Pursuing a degree in natural sciences is also a great way to make your mark on the world as well as a successful career.