Helping Veterans Transition: Troops to Energy Jobs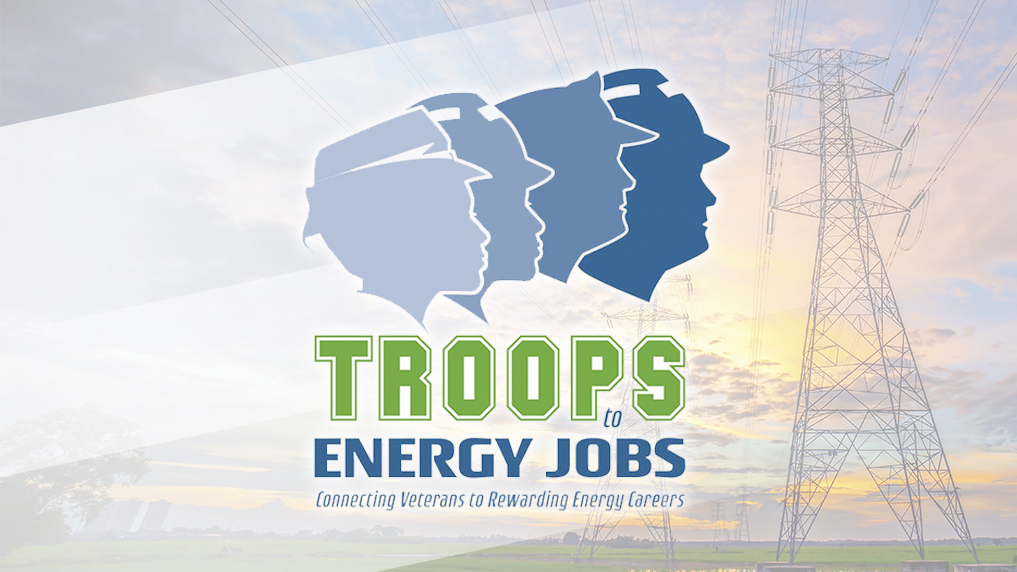 Excelsior College is a Center for Energy Workforce Development (CEWD)-recognized school sponsored by Entergy and EPCE. CEWD supports Troops to Energy Jobs, an organization that works with the U.S. Departments of Defense, Labor, and Energy, and state agencies, as well as community colleges, unions, the American Council on Education, ACT Inc., and Kuder Inc., to create a unique partnership between the U.S. military and the energy industry.
Troops to Energy Jobs provides veterans with tools and information they need for entry into utility and engineering occupations within the energy industry. High-growth energy careers today include engineers, line workers, plant operators, technicians, pipefitters, and security officers. These jobs are both challenging and rewarding, and provide competitive compensation and growth opportunities. With their extensive military training and experience, many veterans already have the skills and knowledge required for energy careers; they just need a pathway to successful job placement.
Troops to Energy Jobs offers veterans the opportunity to easily enter the industry, regardless of their geographic location or desired company. Benefits include:
A customized approach for each individual veteran;
The opportunity to learn about careers that match their military training and experience;
College credit for their military training and experience;
Connection to other veterans who have transitioned to the energy industry;
Accelerated training opportunities;
Credentials that are transferable between companies; and
An availability of extensive resources.
Troops to Energy Jobs helps veterans obtain their degrees by applying their relevant military education and experience to college credit recommendations. The program also identifies and develops curriculum to bridge the gaps between veterans' military education and experience and the required skills for energy jobs. The curriculum is based on industry-supported guidelines that leverage existing courses and best practices. A strong education network of post-secondary institutions, including community and technical colleges and four-year institutions, provides veterans with career pathway programs for the energy industry, as well as online, accelerated programs, and prior learning assessment options.
Troops to Energy Jobs provides a variety of employment entry points for veterans, including internships, to higher-skilled energy jobs, as well as workforce development programs. Companies that wish to be a selected Troops to Energy Jobs employer must meet specific criteria. They are required to designate experts who are versed in workforce development and the military to serve as career coaches to veterans in the first six months of employment, and veteran employees are asked to serve as mentors. Troops to Energy Jobs employers also need to provide financial support for veterans as they transition to the energy industry.
For more information, visit www.troopstoenergyjobs.com