Hey, take care of yourself!
When was the last time you did something for yourself?  Besides taking courses and exams, many of our students are managing multiple commitments like work, family, and personal time.  That's right, we said it, "personal time."  Some of you may be laughing at this and thinking that you have no free time.  The idea of stepping away to relax may even create stress.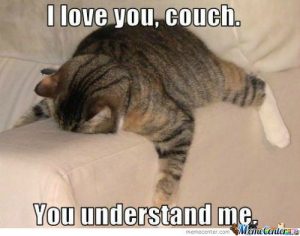 We want you to have a goal to relax.  Whether it's by binge watching an entire series on Netflix (House of Cards?) or taking a 10 minute nap, you may find that this will help you to refocus and replenish your energy levels.  You also may find that your stress level decreases.  This week and in future weeks we encourage you to TREAT YO SELF!  Excelsior College students are some of the most hardworking and dedicated students on the planet and we want to make sure you get the rest you deserve.
Your Success Coaches,
Savannah & Hannah