Holi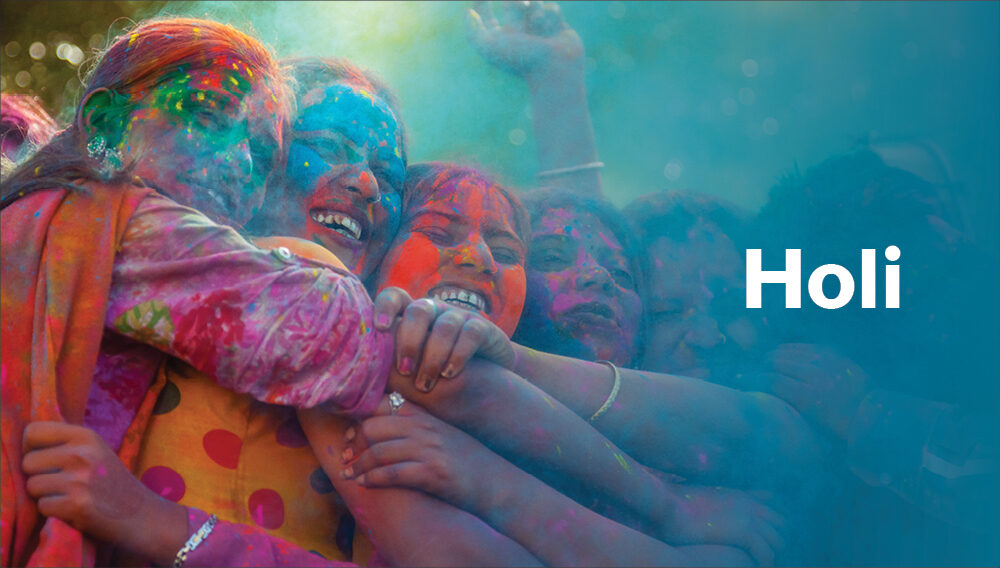 In India, the festival of Holi marks the end of winter and the beginning of the spring season. The festival of colors, as it is known, is the most vibrant of all Hindu festivals. On this festive day, people play with color, meet and greet one another, and create new beginnings.
Communities get together, dance, smear colored powder, and throw water balloons at each other. The colors are derived from natural sources like leaves, fruits, and roots which are key ingredients of Ayurveda medicine.
Like other festivals in India, Holi is associated with a legend. Many stories are associated with Holi and legends that deal with the victory of good over evil. Holi is also known as a lunar celebration because it falls on a full moon day in the lunar month of Phalgun as per the lunar calendar. Phalgun occurs between February and March. This year, Holi is observed on March 8.
Source and additional resources:
https://www.holifestival.org/
https://kids.nationalgeographic.com/pages/article/holi