Holocaust Remembrance Day
What is Holocaust Remembrance Day and Why Do We Commemorate it?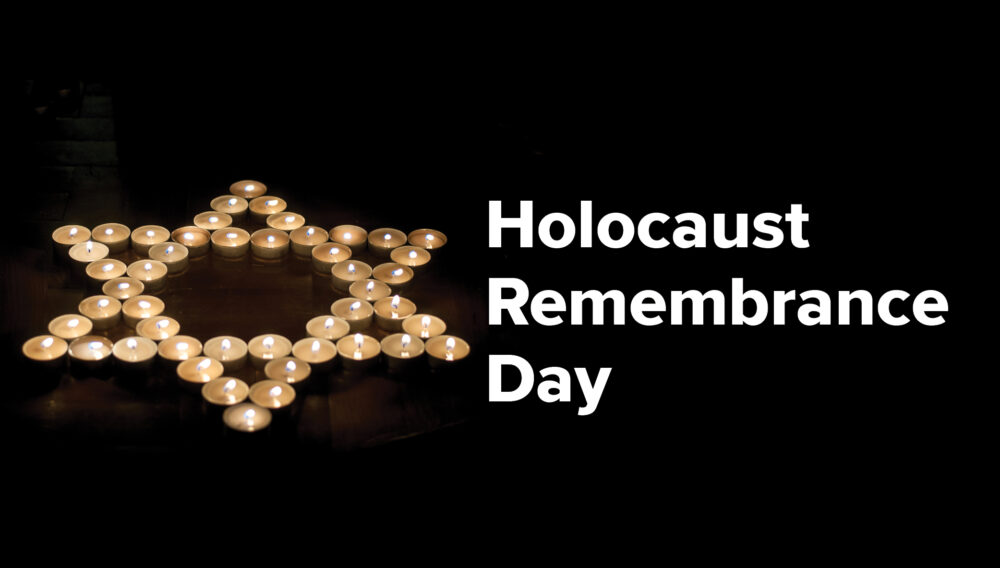 What is Holocaust Remembrance Day?
The United Nations General Assembly designated January 27, the anniversary of the liberation of Auschwitz-Birkenau, as the International Day of Commemoration in memory of the six million victims of the Holocaust under Nazi persecution and in subsequent genocides in Cambodia, Rwanda, Bosnia, and Darfur.
Why we commemorate Holocaust Memorial Day (HMD)?
During this time, we seek to learn lessons of the past. Genocide began with discrimination, racism, and hatred that were left unchecked. "The Holocaust threatened the fabric of civilization, and genocide must still be resisted every day. Our world often feels fragile and vulnerable, and we cannot be complacent."
Thousands of people come together on Holocaust Memorial Day each year to learn more about the past and take action to create a safer future. A goal of Holocaust Memorial Day is to bear witness for those who endured genocide and honor the survivors and all lives that were impacted.
Resources to Learn More about Holocaust Remembrance Day?
To learn more about Holocaust Memorial Day:
https://www.ushmm.org/remember/international-holocaust-remembrance-day
https://www.hmd.org.uk/what-is-holocaust-memorial-day/