How Much Do Medical Billers and Medical Coders Make?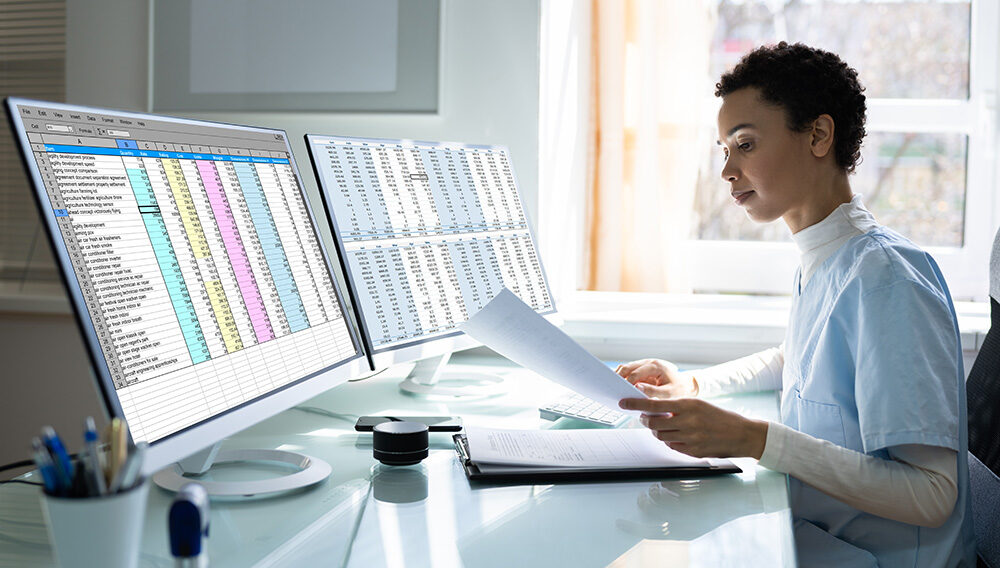 A Look into Medical Billing and Medical Coding Careers
Medical Billing and Medical Coding at a Glance
Are you the type of person who is interested in the medical field, but the sight of blood upsets you? Medical billing and medical coding are the perfect careers for people who want to be involved in the medical field, without direct patient care.
Medical billing and medical coding are fast-paced careers that give you the ability to work in a variety of different settings, including work-from-home opportunities. You must have a keen attention to detail, strong work ethic, and be an advocate for both the patient and medical office.
Four Common Questions About Medical Billing and Medical Coding Answered
What Does a Medical Biller and Medical Coder Do?
Medical billers and medical coders work to ensure the patient, medical office, and insurance company are paid and are paying for the correct services. Sometimes a medical coder and medical biller can be the same person, depending on the size of the company; however, they can also be two people filling different roles. Look at the distinctions below.
Medical Coders: A medical coder transcribes a doctor's notes into a series of universal codes that are used to create a record of the patient's visit and insurance claim.
Medical Billers: A medical biller takes the notes of a medical coder and submits the insurance claim. They are responsible for following up with the insurance company, patient, and medical office to ensure payment and coverage are made in a timely manner.
How Much Do Medical Billers and Medical Coders Make?
According to the Bureau of Labor Statistics (BLS), medical billers and medical coders make, on average, $44,400 annually. Some of the top medical billing salaries by state are $60,530 per year in the District of Columbia, $58,000 in Alaska, and $56,000 in Washington and Massachusetts. New York follows with an annual salary of $55,200. If you are looking for job security in a growing field, then this is for you. The job outlook is projected to grow by 8 percent by 2029.
Where Do Medical Billers and Medical Coders Work?
There are several environments that a medical biller and medical coder might work. The simple answer is anywhere that medical services are being offered, including nursing homes, clinics, hospitals, treatment centers, and more. Some places are even outsourcing jobs that do not require direct patient care. This gives you the flexibility to work from home, which most working adults can take advantage of in order to care for their family and home. This allows you to enjoy a rewarding career from anywhere in the world and on your own schedule.
California has the highest employment level for medical billing and medical coding, reaching almost 39,000 employees throughout the state. More specifically, metropolitan areas with the highest employment levels include Los Angeles; New York City; Newark, New Jersey; Jersey City, New Jersey; Dallas, Texas; Fort Worth, Texas; and Arlington, Texas.
How Do You Become A Medical Biller Or Medical Coder?
Most employers look for candidates with some college in a health science-related field. At Excelsior College, the associate degree in health sciences program will prepare you for a career in medical billing and medical coding. This degree program will expand your medical vocabulary, improve your communication skills, and allow you to feel confident in your knowledge of the U.S. health care system. Expand your career even more, with a bachelors in health care management or health sciences to excel in any healthcare leadership role.
If this interests you, then a career in this growing field might be for you! Explore your options and chat with an admissions counselor today.