How to Balance Work and Nursing School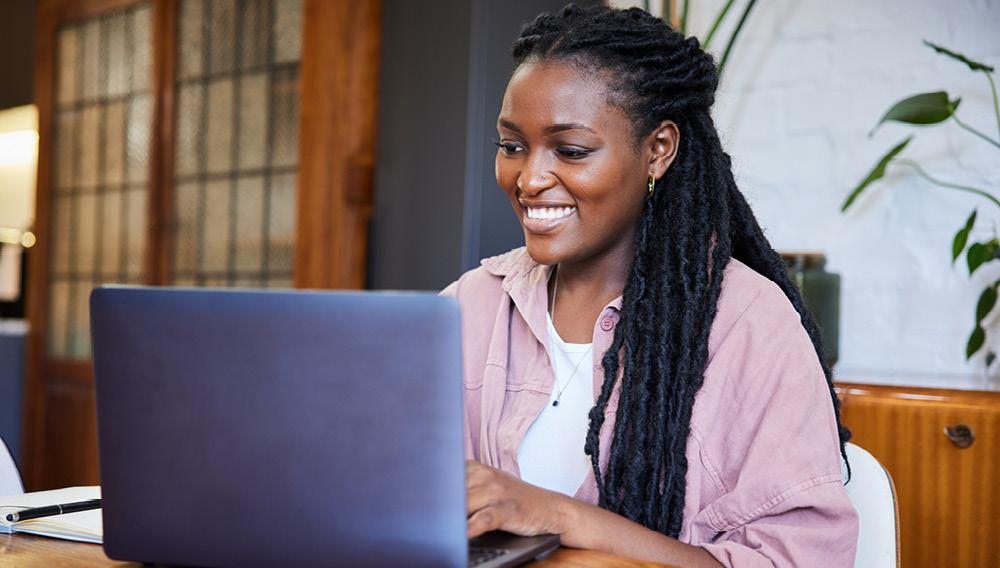 Ready for a career change? Enjoy helping others? If so, then working in the health care field as a nurse may be the right move for you. Becoming a nurse requires schooling, however, and the nursing degree you need depends on your goals and aspirations.
Committing to nursing school full-time may not be feasible, though. After all, you have financial obligations. The good news? It is possible to work while in nursing school, but you'll need to invest some time in planning so you can make it work.
Can You Work While in Nursing School?
It's relatively common for people to work while they're in college, and nursing school is no exception. In fact, according to the National Center for Education Statistics, in 2020, 74 percent of part-time students and 40 percent of full-time students were employed while in school. Many students decide to work either part- or full-time while in school as a means of keeping up with their financial obligations. Some students even work their way through school to pay for their tuition or to avoid having to take out additional loans.
Challenges Faced by Working Nursing Students
Of course, this isn't to say that working while in nursing school is a walk in the park. Whether you're working part- or full-time (or enrolled in school part- or full-time), juggling your studies with your ongoing professional obligations presents some inherent challenges.
The first challenge is time management. Attending classes while working around a strict work schedule can be difficult. Finding the time to study and complete coursework without your work performance slipping can also be challenging.
Finances are another obstacle faced by many working nursing students. Many keep working while in school so they can continue to pay their bills and avoid taking out excess loans, but the added cost of nursing school can add to the financial strain. This is especially true when you consider that, according to nursejournal.org, the average cost of a four-year nursing program hovers around $29,000 per year.
Tips for Working While in Nursing School
While pursuing a nursing degree while working isn't easy, it's a choice that many budget-conscious students make. And with careful planning and foresight on your part, it's possible to juggle both. Want to know how to become a nurse while working full-time? Learn what you'll need to do to proceed with confidence.
Establish a Schedule
Adhering to a consistent schedule can help you keep up with your studies and better manage your workload. Whenever possible, take on regular hours at work, and schedule your classes so that you can work them around your professional obligations. From there, keep track of your ongoing deadlines, due dates, and other important events in a digital or physical planner so you can stay on top of everything.
Prioritize Your Assignments
With so much on your plate, it can sometimes feel impossible to give everything the time and attention it deserves. This is where it can be helpful to prioritize your tasks and assignments so that you can work on them in the order of most important to least pressing.
Don't Procrastinate
If you're the type of person who tends to procrastinate and then scrambles to get everything done at the last minute, this is a habit you'll want to break in nursing school. Procrastination will absolutely hinder your progress. Instead, block out your time to work on different tasks and assignments throughout the week and try out various procrastination-busting techniques to break the habit. If you find yourself struggling with chronic procrastination, it may be worth consulting a mental health professional to discern if there may be underlying issues at play.
Set Realistic Goals
Do you have plans to power your way through nursing school with a perfect 4.0 GPA while never missing a beat with your current job? If so, then you may be setting yourself up for disappointment. Instead, focus on setting realistic and attainable goals that will keep you feeling motivated. Otherwise, you may find yourself on the path to burnout.
Practice Self-Care
Self-care is often the first thing to fall by the wayside when a nursing student is overwhelmed by the demands of school and work. However, it is during times of stress that self-care is most important. Before you begin your program, brainstorm ways to incorporate self-care into your schedule—even during the most hectic of weeks.
Remember that self-care can be something as small as a five-minute meditation session in the morning or as big as a night out with loved ones. By working self-care practices into your daily routine, you can keep yourself feeling energized and motivated.
Maintain Open Communication
It may seem counterintuitive, but it's a good idea to let your current employer know about your plans to enroll in nursing school. Depending on your current field, your employer may even offer some sort of tuition assistance or reimbursement (this is most likely the case if you're already working in the health care industry). Your employer may be supportive of your decision and may work to accommodate changes to your schedule so you can balance your changing workload.
Join a Study Group
Regular, consistent studying is key to success in any nursing program. A great way to hold yourself accountable is to join a study group of other nursing students. Not only will you motivate each other, but you can form friendships and an equally wonderful support system.
Consider an Online Nursing Program
Physically commuting to campus to attend in-person nursing classes may simply not be feasible, especially if you're working full time and don't live close to a college campus with a nursing program. If this is the case, then it may be in your best interest to explore an online nursing program instead. An online nursing program can allow you to enjoy flexible scheduling while saving you the time and hassle of commuting to campus each week.
Focus on the Big Picture
If you ever feel discouraged or overwhelmed during your nursing program, remember your long-term goals. Things may get challenging, but the hard times are temporary. The proverbial light at the end of the tunnel is a rewarding and fulfilling career. Don't lose sight of the big picture during your studies. You'll have a nursing degree before you know it!
Take the First Step to Become a Nurse
Becoming a nurse while working requires a lot of planning, time management, and dedication. However, your efforts will pay off when you earn a nursing degree and can work in this exciting and gratifying field.
In addition to these practical tips, choosing the right online nursing program can make all the difference in your college experience. Excelsior University is thrilled to offer flexible online nursing programs that include a Bachelor of Science in Nursing  and LPN to Bachelor of Science in Nursing. Meanwhile, our nursing students enjoy an excellent support system and plenty of resources to help them succeed—even when they're balancing the demands of work and school. Reach out to request more information about our online nursing degree programs or explore our application and admission requirements today!