How to Start a Career in Cyber Security
All About the Cyber Security Industry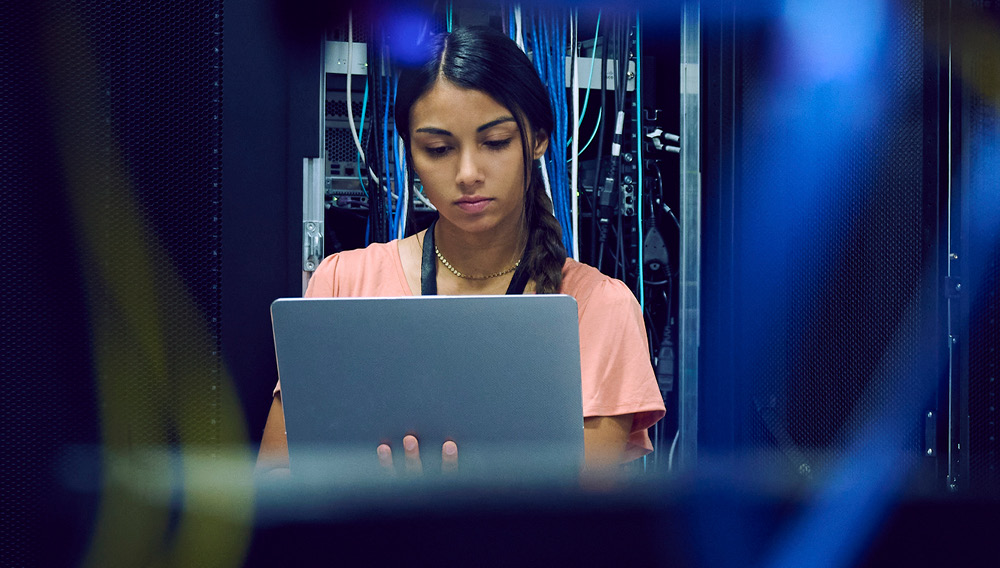 The need for a robust cyber security workforce has been growing steadily for decades but has increased especially during the pandemic when our reliance on the internet to do just about everything was brought into sharper relief.
It's not just in-house cyber security teams that are seeing growth. Major players in the software space and other technology providers are launching their own cyber security solutions specialized to service everything from e-commerce and cloud platforms to the internet of things and AI.
This rapid industry expansion is far outstripping the supply of skilled workers. This means that cyber security jobs are plentiful and salaries are high, tempting many professionals to wonder if it might be time for a career shift.
How to Enter the Industry
A significant cyber security skills gap has led to millions of unfilled jobs, and employers are struggling to hire the talent they need. However, despite the increased demand, you shouldn't expect to just walk into a cyber security job. Even entry-level cyber security positions require a certain level of experience and education.
Cyber security is an important part of an organization's information technology infrastructure, especially for companies that handle sensitive personal, medical, financial, or government data. While dedication, talent, and a willingness to learn will go a long way when you're starting your career, most companies won't hire someone without some cyber-specific training for one of these crucial positions. To get your start in the industry, you'll need to prove to employers that you have a solid base of cyber security knowledge and skills.
Gain Experience in Cyber Security
If you're new to the cyber security field, it can be hard to get your foot in the door. It may seem difficult to get job experience without having some experience already, leaving you feeling stuck. Don't despair, building your resume will take some patience and hard work, but it's far from impossible.
First, think about the professional experience you already have and how those skills could map to cyber security. Any experience you have in a technical or software field, solving complex problems or handling sensitive information could be transferable to cyber security jobs and could help you pick the cyber career path that's right for you. To start building your comfort with terminology, concepts, and basic skills, look no further than the internet. There are plenty of free or low-cost online bootcamps and learning materials to get you started and, at the very least, help you figure out if a career in cyber security is really what you want.
If you work in an organization large enough to have an in-house cyber security team, you already have a built-in connection to the field! Introduce yourself and ask if you're able to shadow them for a day. Knowing working cyber professionals who are familiar with your strengths can give you a leg up when you start to enter the workforce in earnest.
Earn a Degree in Cyber Security
When you're ready to commit to becoming a cyber security professional, there's no better step you can take than earning your bachelor's degree. Earning your degree in cyber security is a great way to take advantage of professional guidance and hands-on experience in a supportive academic setting, but also to earn that all-important academic credential or other industry certifications as your skills advance.
Excelsior's BS in Cyber Security program aligns with the academic requirements for cyber security set by the National Security Agency (NSA) and Department of Homeland Security (DHS.) As a Center for Academic Excellence in Cyber Defense (CAE-CD), the program supports the belief of the NSA that cyber security should be integrated in all aspects of a person's career. Plus, the program is entirely online so you can keep working full-time.
Inspired to start your cyber security career and join the ranks of today's most in-demand technology professionals? Learn more about the BS in Cyber Security program, or any of Excelsior's other technology degrees, on our technology degree page.