How to Survive Your First Job as a RN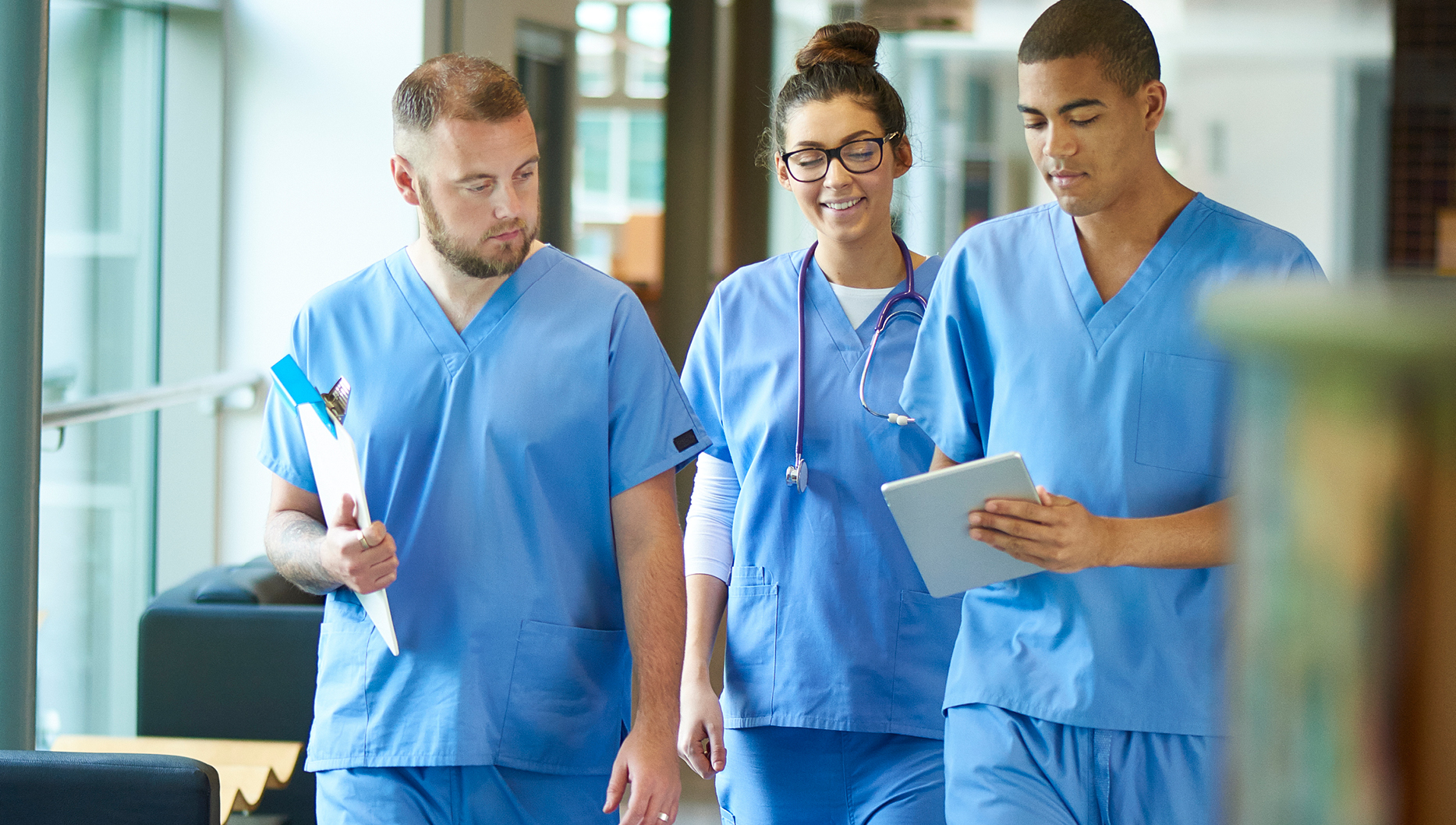 You made it; you've graduated with your associate degree in nursing. Congratulations! Now, what do you do as a newly minted registered nurse (RN)? Hopefully, some of you have found a RN position in a hospital that offers a residency program for new graduates. If you have, you're one of the lucky ones.
A hospital-based residency program is for new graduate RNs and RNs with less than 6 months of hospital experience. During this year-long program, you will be paired with a preceptor on the nursing unit where you were hired to work and participate in scheduled seminars. According to the Tallahassee Memorial Healthcare Nurse Residency Program, the intent of a nurse residency program is to develop "…residents' leadership skills, analysis of evidence through reviews of literature, application of outcomes data to patient care improvements and professional development."
Whether or not you are participating in a nurse residency program, as a new RN you still need to take care of yourself. Why? It's not easy to be an RN. As a student, your time in the clinical setting was limited to the hours designated by your nursing program to accommodate classroom work and the organizations where your clinical experience took place. It is very likely the nursing position you obtain following graduation may be anywhere from a seven- to a 12-hour day. The stress of learning the system in your new work environment, taking care of patients, and becoming a team player may have you feeling exhausted by the end of each day.
You may be anxious as you begin your new job. It's not unusual for new graduates to feel anxious about being a RN because now the lives of individuals are in your hands and you no longer have the safety net of being a student. It's important to learn how to manage the anxiety before it impacts your work and personal life. There are numerous ways to deal with anxiety and many of them do not cost anything. For example, you can practice deep breathing, exercise, meditate, alter your diet, engage in positive self-talk, or find another activity that promotes relaxation.
A part of anxiety is being afraid of what you don't know. As a new graduate RN, it's helpful to remember that caring for patients while in nursing school is not comparable to working as a staff RN in a busy hospital. A patient crisis does not include the simulation dummy and there may not be the luxury of a debriefing once the crisis is over because you have other patients needing your attention. The good news is that real-life nursing does not mean you must know everything there is to know about taking care of patients. Give yourself time to learn the specifics of what is required for the patient population you are caring for.
Don't be afraid to ask questions or to ask for help. Your preceptor is your guide and teacher for a specified period and he/she will gladly answer your questions and provide help. It is always better to ask for assistance in verifying a medication dosage or repositioning a patient than completing the task and later discovering you made a mistake. Your preceptor is there to assure you have mastered the necessary skills for patient care as well as help you learn the culture of the nursing unit. As a new graduate RN, it is important to know that you do not have to do everything by yourself to prove to others you can do it.
You're proud of yourself for having made it through nursing school and passed your RN-NCLEX—and you should be! You may not be done with your educational journey, though. In health care, there's always the opportunity to learn new skills. Medications are evolving, and newer surgical procedures and technological advances require you to learn new information. This means you may be attending continuing education classes or keeping up with the latest trends in journal articles. There may also be opportunities during your first year as a RN to transfer to a different nursing unit, which would also require learning new skills. Continuing education is a part of being a RN, and in many states, it is a requirement of licensure to achieve a specified number of hours of continuing education in every renewal cycle.
No matter what your first year holds, it is bound to be an exciting one. Remember to ask questions, remember what you've learned, be mindful of your surroundings, and above all, enjoy your new career as a licensed RN!