Is Cyber Security a Good Career?
An In-depth Look at Starting a Career in Cyber Security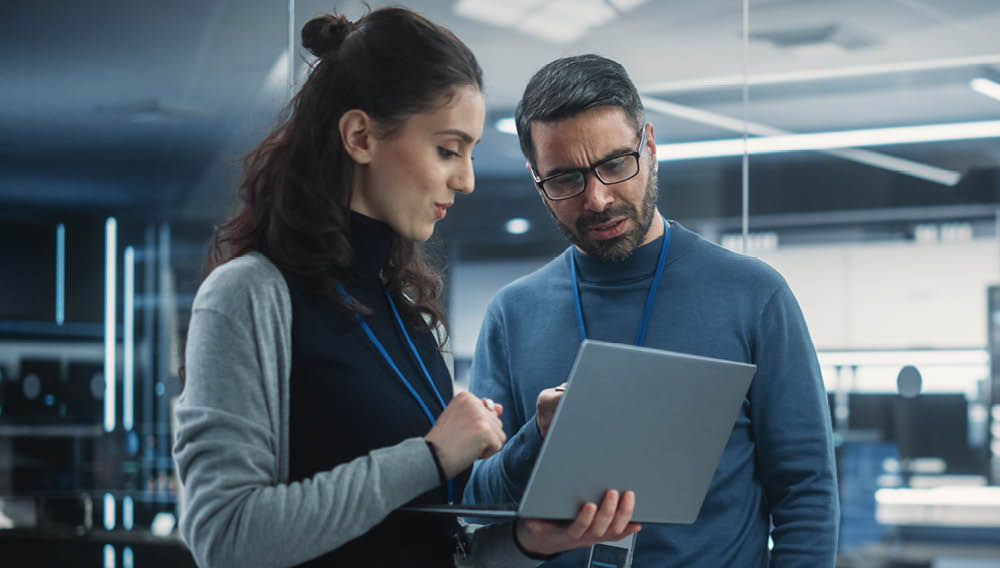 Cyber security is a great career! For the right person, it offers security, growth potential, challenge, and the chance to make a meaningful impact. Read on for an in-depth guide to the cyber security industry and what you need to do to start building your resume.
A Look at the Cyber Security Industry
As technology continues evolve so does the potential for cyber attacks, and companies are working hard to build strong teams ready to protect their valuable data. This rapid expansion is far outstripping the supply of skilled workers, meaning that cyber security jobs are plentiful and salaries are high.
It's not just in-house cyber security departments that are seeing growth. Major players in the software space and other technology providers are launching their own cyber security solutions specialized to service everything from e-commerce and cloud platforms to the internet of things and AI. According to fortunebusinessinsights.com, the manufacturing, banking, financial services, insurance, and health care industries are the main drivers of this growth both in the United States and worldwide.
Benefits of a Cyber Security Career
In case a booming job market and high salaries haven't convinced you the start your cyber security career, here are three more benefits of working in this dynamic industry.
You'll never be bored. Technology always changes and so will the threats you'll face as a cyber security expert. For those who thrive on challenges and problem solving, this means you'll always have the opportunity to learn and grow, and that no day will look the same.
You have options. Depending on your interests and talents, there are many ways to build your career in cyber security. You can choose from careers as diverse as penetration tester, cybercrime investigator, or compliance analyst, and you can work in both public and private sector industries, or even as an independent consultant.
You can feel like a superhero. What could be more exciting that catching criminals, solving crimes, and protecting the public, all from the comfort of your desk chair? Cyber security professionals really are the hidden defenses that keep valuable data from falling into the wrong hands. Who wouldn't want to be a secret superhero?
Breaking into the Cyber Security Field
A significant cyber security skills gap has led to millions of unfilled jobs, and employers are struggling to hire the talent they need. However, despite the increased demand, you shouldn't expect to be able to just walk into a cyber security job. Even entry-level cyber security positions require a certain level of experience and education.
Cyber security is an important part of an organization's information technology infrastructure, especially for companies that handle sensitive personal, medical, financial, or governmental data. While dedication, talent, and a willingness to learn go a long way when you're starting your career, most companies won't hire someone for one of these crucial positions without some cyber-specific training. To get your start in the industry, you'll need to prove to employers that you have at least a solid base of cyber security education and skills.
Gain Experience
In the cyber security field, having the right experience is crucial. For newcomers, however, it often seems difficult to get job experience without having some experience already, leaving you feeling stuck. Don't be afraid to start small. It's common for cyber security professionals to begin their careers in entry-level IT jobs and then work their way up as they increase their expertise. To start building your comfort with terminology, concepts, and basic skills, look no further than the internet. There are plenty of free or low-cost online bootcamps and learning materials to get you started.
If you work in an organization large enough to have an in-house cyber security team, you already have a built-in connection to the field! Introduce yourself, and if you're able, ask to shadow them for a day. Knowing working cyber professionals who are familiar with your strengths can give you a leg up when you start to enter the workforce in earnest.
Educate Yourself
When you're ready to commit to becoming a cyber security professional, there's no better step you can take than earning your bachelor's degree. Earning your degree is a great way to take advantage of professional guidance and hands-on experience in a supportive academic setting and to earn that all-important academic credential and prepare for industry certifications as your skills advance.
Excelsior's BS in Cyber Security aligns with the academic requirements for cyber security set by the National Security Agency (NSA) and Department of Homeland Security (DHS.) As a Center for Academic Excellence in Cyber Defense (CAE-CD), the program supports the belief of the NSA that cyber security should be integrated in all aspects of a person's career. Plus, the program is entirely online so you can keep working full-time.
Inspired to start your cyber security career and join the ranks of today's most in-demand technology professionals? Learn more about the BS in Cyber Security program, or any of Excelsior's other technology degrees on our technology degree page.