5 Tips for Positioning Yourself as a Leader in the Cannabis Industry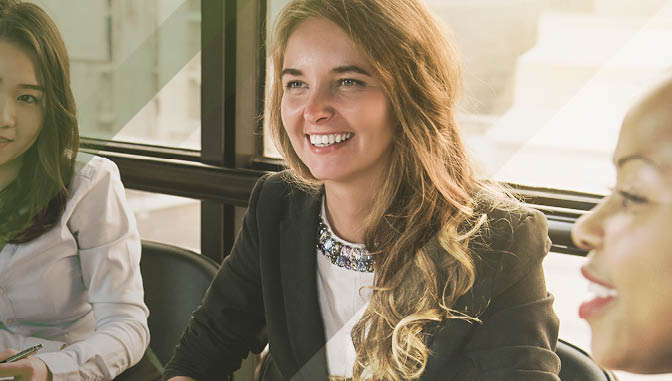 It's difficult to rise above the noise of your fellow cannabis industry professionals due to the popular and fast-paced nature of the industry. Some individuals have the advantage of being industry leaders due to success with creating a company that sells unique products that became instant hits, or because they were associated with a particularly successful company through networking or previous employment. This type of experience can get them far, but it isn't the only way to land a career in cannabis. So how do you position yourself as a leader in the cannabis industry when you're just starting out?
1. Creating Original Content for the Cannabis Industry
The best way to get started on making a name for yourself in the cannabis industry is by creating original content. When you create original content, you demonstrate relevance and provide value to other cannabis industry professionals. Remember, you don't have to reinvent the wheel. So instead of trying to come up with never-before-talked-about topics, take a conversation and give your own spin and insight on it—turn it into something that's your own. Try podcasts, blogging, or hosting webinars.
2. Build Cannabis Industry Thought Leadership
Building depth of thought leadership is important for positioning yourself as an expert in your field, especially in the cannabis industry. Creating thought leadership content helps with both B2C (business to consumer) and B2B (business to business), allowing potential partners and potential clients to see where you stand on issues, your thoughts on current events, or other relevant industry information. You can engage in thought leadership by doing research and positioning yourself as an expert in a field. Work to develop insights on cannabis industry trends and the direction you think the industry is headed.
3. Promote Yourself Within the Cannabis Industry
The more you get your name out there, the more people will begin to recognize you and your expertise. Easy ways to do this are by speaking at public events like conferences or summits, as well as submitting your name for awards that you are qualified for. Remember, when promoting yourself, you have the ability to show others your value and the value of your work. Promoting yourself as an expert allows others to recognize you and your work, and potentially build partnerships and career opportunities.
4. Talk About Your Journey into the Cannabis Industry
One of the biggest ways to get the attention of others is to share your story. How did you get into working in cannabis? What steps did you take along the way? What type of hardships or obstacles did you encounter? People enjoy being able to relate with others through storytelling, as it helps create a deeper mutual understanding. When this happens, it's much easier to bridge a relationship between a listener and you. It's also a great opportunity to promote your accomplishments.
5. Build Your Career as a Cannabis Leader with Education
Backing your expertise with an educational pillar is essential. The rise in cannabis education programs is a way cannabis career seekers can gain a certified leg up against their competition.
Interested in these programs? Excelsior College is offering one that provides the industry background and tools needed to advance in a professional cannabis career. See our program information for details if you'd like to learn more.