A Master's in Cybersecurity Opens the Door to Top Jobs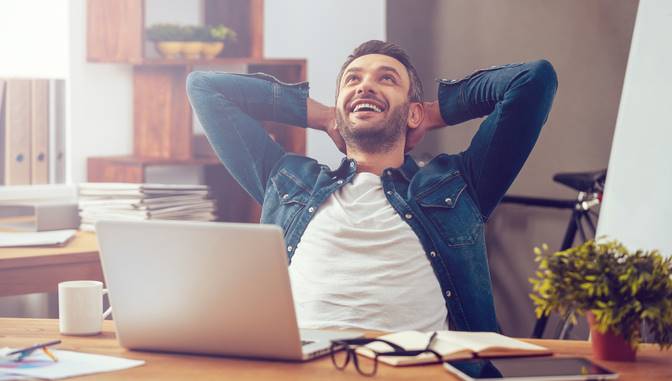 Cybersecurity is a career that offers the kind of attractive combination graduates are looking for. Skilled professionals are in high demand and it's a rewarding job opportunity in terms of both compensation and the chance to solve challenges with cutting-edge technology. The job is at the forefront of the ongoing battle to protect data from being compromised. Earning a master's degree in cybersecurity prepares graduates for the top jobs in the field, which is one of the fastest-growing careers in the country.
The U.S. Bureau of Labor Statistics (BLS) projects a 28% increase nationally in the number of information security analysts by 2026, with the same growth percentage projected for New York. The New York City metropolitan area is the second largest employer of cybersecurity professionals in the country, behind only Washington DC. The area also has the best mean annual salary for information security analysts at $128,420.
It's an attractive profession for those with skills in technology and a desire to work in protecting sensitive data from outside threats.
The Cybersecurity Program at Excelsior College
Excelsior College offers online programs that allow students to earn a Bachelor of Science or Master of Science in Cybersecurity where and when it is most convenient for them. This is especially helpful for working professionals who must balance college with their personal and work schedules.
Another attractive feature of the program is the offer for students to transfer credits from other academic institutions. Excelsior College has a generous transfer credit policy. The school also awards credit for IT certifications to help students save on tuition and complete their degree sooner. Students can start with up to 33 approved credits.
Excelsior College focuses on providing students guidance for after graduation. Those who complete the degree programs are eligible to work at such places as the NSA's signal intelligence operations, U.S. Cyber Command, the Federal Bureau of Investigation and international corporations such as Target, Equifax, Yahoo, and JP Morgan Chase,
What You'll Learn In a Cybersecurity Master's Program
The Excelsior College master's degree in cybersecurity is a 30 credit program. Students can declare a concentration in general cybersecurity or information assurance. Some of the courses students will take include:
Foundations of Cybersecurity
Network and Communication Security
Project Management
Ethics, Legal, and Compliance Issues in Cybersecurity
Leadership and Communication in Cybersecurity
Information Assurance
Cybersecurity Capstone
The capstone allows students to examine the latest issues involving cybersecurity including cryptography, authentication, access control, database, and software security, security auditing, risk assessment, and legal and ethical considerations. The course also examines the human factor in cybersecurity issues.
Some of the student outcomes for the master's degree program include the skills and knowledge needed to:
Continuously monitor, maintain, and enhance the protection of enterprise-wide information assets through effective industry-accepted information management and risk management techniques.
Detect, analyze, and respond to cyberattacks on networks and computer systems.
Conduct risk and vulnerability assessments of existing and proposed information systems.
Utilize the best sources of information available related to cybersecurity issues, threats, and recovery.
 Demonstrate the ability to understand professional, ethical, and social responsibility, including the effect of culture, diversity, and interpersonal relations.
Demonstrate proficiency in communicating technical information in formal reports, documentation and oral presentations to users.
A master's degree in cybersecurity from Excelsior College is a smart option for those looking to maximize their talents in this exciting, growing field. Learn more about how an advanced degree can help you launch your career and take advantage of opportunities within this promising industry.