So You Want to be a Medical Assistant?
3 Key Requirements to Be a Medical Assistant That You Need to Know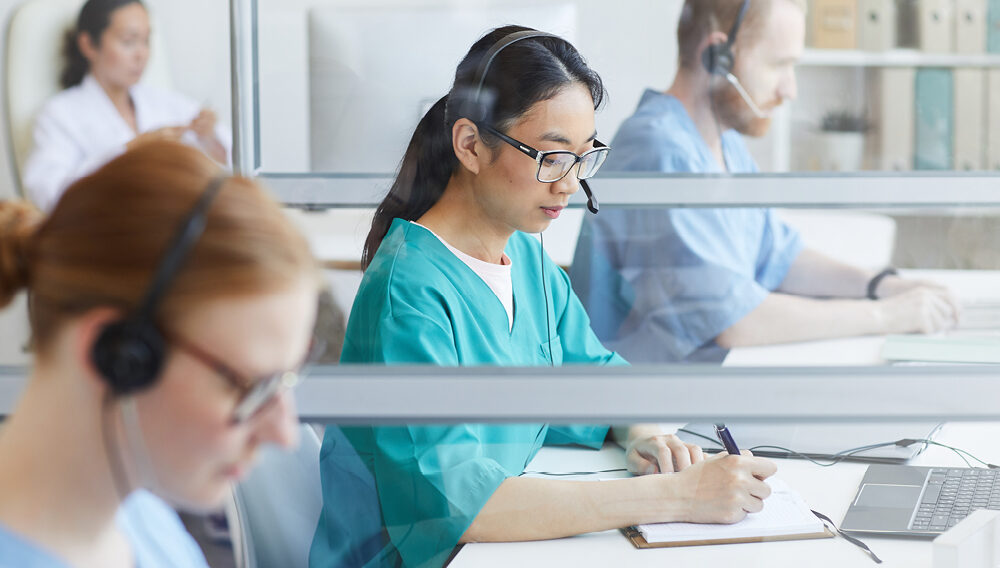 So, you've decided you want to become a medical assistant. That's great! Medical assistants are a key component to any health care team. They assist doctors and other professionals in clinical and administrative duties. This is a great career if you enjoy caring for others and want to enter the world of health care. The only question is, how do you become a medical assistant?
Don't worry; we have outlined the requirements needed to pursue this career. Let's check it out.
What Is a Medical Assistant?
As mentioned above, medical assistants help doctors and other health professionals in various capacities in hospitals, clinics, doctor's offices, and other medical facilities. Medical assistants are skilled in an array of clinical and administrative duties. Here are some common responsibilities among all medical assistants:
Greeting patients
Using computer applications
Answering telephones
Maintaining medical records
Coding and filling out insurance forms
Scheduling appointments
Handling correspondence, billing, and bookkeeping
Preparing patients for examinations
Measuring vital signs
Assisting clinicians with examinations, procedures, and minor surgery
Administering medications and vaccines
Drawing blood
Performing wound care
Sterilizing and disinfecting medical instruments
Collecting and preparing laboratory specimens
Requirements to Become a Medical Assistant
Now that you know what a medical assistant does, how do you become one? There are several steps to becoming a medical assistant, including obtaining the appropriate degree, becoming certified, and pursuing additional higher education and training. Let's take a closer look at each of these.
1. Medical Assistant Requirement: Associate Degree
While you may be able to obtain a medical assistant position with only a high school diploma, many employers prefer you have a medical diploma or at least a two-year degree. Excelsior University's Associate in Science in Health Sciences program will help you expand your medical vocabulary, improve your communication skills, and provide you with a solid understanding of the U.S. health care system so that you can become a successful medical assistant.
2. Medical Assistant Requirement: Certification
The second thing you need to do to become a medical assistant is to become certified. It's important to note that not all employers or states require you to pass a certification exam, so it's a good idea to do your research and find out what requirements there are where you want to work. Even if employers in your area don't require a certification, it's still a good idea to obtain it because it can boost your resume.
There are two primary certification options that you can choose from: the Certified Medical Assistant CMA (AAMA) exam or the Registered Medical Assistant (RMA) exam.
Excelsior University's partnership with the American Association of Medical Assistants can help you save up to 20 percent on tuition at Excelsior so you can pursue your goal of becoming a medical assistant affordably and quickly. By becoming certified via the CMA exam, you can also transfer up to 26 credits toward a health sciences degree at Excelsior.
3. Medical Assistant Requirements: Continuing Education
In addition to completing the appropriate medical program and becoming certified, you may also need to pursue more education and training to become a medical assistant. You many consider participating in an internship or externship so that you can practice the skills you learned while pursuing your degree. Shadowing a senior medical assistant at a hospital or clinic can also help you earn hands-on experience.
Furthermore, you may consider pursuing a higher degree to expand your skills and pad your resume. Excelsior's Bachelor of Science in Health Sciences is perfect if you are looking to succeed as a medical assistant in treatment centers, public health agencies, hospitals, long-term care facilities, and other medical service or nonclinical health organizations.
Medical Assistant Career Outlook
Becoming a medical assistant can be a rewarding career that allows you to mix your knowledge of health care with your desire to care for those in need. According to the Bureau of Labor Statistics (BLS), the median annual wage for medical assistants is $37,190. The BLS also projects this career field to grow 16 percent from 2021 to 2031, which is much faster than other occupations.
So if you are looking for a fulfilling career that allows for career growth, consider pursuing a health sciences degree with Excelsior so you can be on your way to becoming a medical assistant.