Accelerate Your Career with MS in Health Care Administration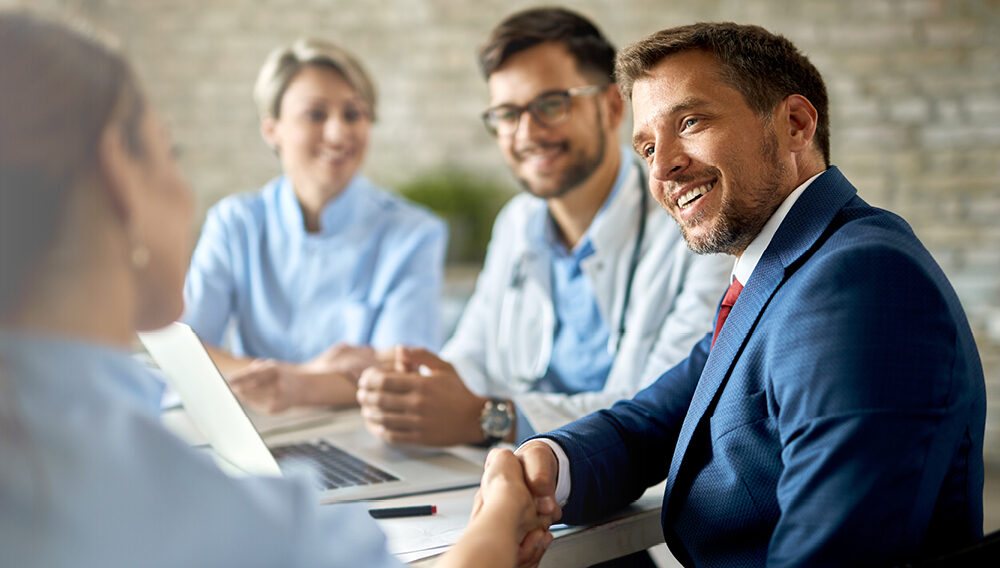 With the explosive growth in health care in recent years, the need for skilled administrators to oversee medical operations is stronger than ever. Consequently, there is increasing demand for those with the knowledge and skills to successfully guide hospitals, doctor's'clinics, and other medical facilities.
The job of health care administration presents complex challenges. For example, a hospital administrator must ensure an adequate and steady supply of needed medical equipment and maintain training programs to keep staff educated on the latest clinical options. At the same time, they are responsible for keeping the hospital financially healthy. All the while, administrators must also navigate an ever-changing regulatory environment.
An online Master of Science in Health Care Administration prepares students for success. The best programs help students develop a deep understanding of evidence-based health practice. Excelsior's program prepares graduates to lead and motivate health care teams, research electronic documents, analyze and propose new policies, and solve health care challenges.
High Demand for Qualified Health Care Administrators
Health care now employs more people than any sector of the economy. In that context, it is easy to understand why health care administrators are in such high demand.
 According to the U.S. Bureau of Labor Statistics, data-driven employment projections call for a 32 percent increase in the number of "medical and health service managers" in the next decade, with more than 133,000 people joining the profession.
Overall, health care administration salaries have increased by 10 percent to 20 percent in the past decade. The average salary in the profession as of May 2020 was $104,280.
Health care administrators can work in any health care facility, including outpatient, ambulatory, primary, and inpatient care facilities. Health care administrators are often employed in hospitals, physician clinics, nursing or elder care facilities, home health care organizations, rehabilitation centers, and mental health organizations.
Job titles for graduates with an MS in Health Care Administration include clinical manager, department head, executive administrator, health care project manager, and patient relations director.
What You Learn in an MS in Health Care Administration Program
The Excelsior College online MS in Health Care Administration focuses on the business side of health care. Students learn how to oversee operations at outpatient, ambulatory, primary, and inpatient care facilities.
Learning outcomes in the program include:
Developing effective communication strategies
Applying leadership techniques to solve organizational challenges
Integrating principles of risk management and quality improvement
Implementing financial management and human resource practices
Applying ethical standards to resolve policy and legal issues
Analyzing contemporary issues impacting health care
Courses in the program cover diverse topics in the field. Subjects include health service outreach communication planning, medical licensure and certification, human resource management, health care finance and payment systems, health care policy analysis, and community access to public and private health care services.
Graduates of the Excelsior College program can go on to earn certifications in different areas of health care. They include Fellow of the American College of Healthcare Executives (FACHE), Certified Medical Manager (CMM), Certified Healthcare Administrative Professional (cHAP), and Certified Professional in Healthcare Risk Management (CPHRM).
The Excelsior MS in Health Care Administration program does not require students to take the GMAT or GRE to enter. Students can transfer up to 18 credit hours from other accredited institutions into the program.