Amelia Estwick Defends Written Testimony on Cybersecurity Workforce Development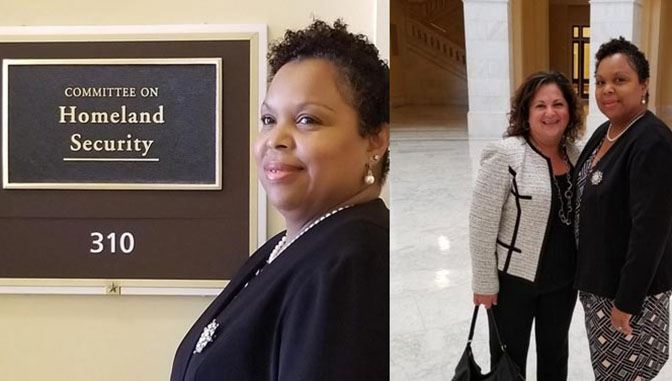 Amelia Estwick, PhD, director of the National Cybersecurity Institute at Excelsior College and faculty program director for the Master of Science in Cybersecurity program at Excelsior, was called as a witness to submit and personally defend a written statement for the record before a hearing of the Cybersecurity, Infrastructure Protection, and Innovation Subcommittee of the House Committee on Homeland Security. The hearing, held on May 21, was based on "Growing and Diversifying the Cyber Talent Pipeline" and included industry experts.
According to the 2018 (ISC)2 Cybersecurity Workforce Study, the shortage of cybersecurity professionals is close to 3 million worldwide. In addition, the report states "63% of respondents report that their organizations have a shortage of IT staff dedicated to cybersecurity while 59% say their companies are at moderate or extreme risk of cybersecurity attacks due to this shortage."
Estwick's testimony focused on her industry experience as well as the need to provide education and training for a diverse population, specifically focusing on veterans, women, and minorities.  Read her full testimony.
To learn more about the cybersecurity programs at Excelsior College- click here.