New Course for the Fall II term – I Feel Your Pain: Illness and Empathy in the Arts
How do people experience being ill, and how does it change their lives? Children, parents, family, friends, and even we, ourselves, will struggle with sickness, disease, and death. People do not simply suffer from diseases, but from the emotional, psychological, social, and cultural dimensions of being an individual or a patient with a disease.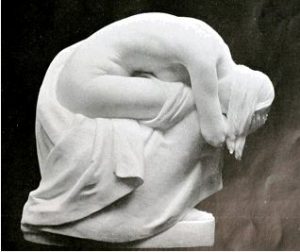 What are the obstacles and triumphs experienced by a boy with autism? How does a woman with cancer feel about losing her hair? What's it like for a trans gendered person to be treated at a hospital? What is the anxiety felt by the caregiver over the years?
The Arts and Humanities deepen an individual's ability to feel and understand the suffering of others. Through the use of film, music, art, poetry and fiction, students feel and experience how illness or disease affects individuals; they also learn about illness from different perspectives, such as race, class, gender, and sexual orientation. Lastly, this course provides many alternative perspectives on illness or the practice of medicine- outside the conventional views of medicine- concerning death, mental illness, grief, and suicide. HUM 321/NUR 321 provides you with inspiration for personal or professional growth, enhancing your ability to relate to those who are ill or dying.
There is no textbook required for this course.
You can find more information on HUM 321/NUR 321 through the Course Search on our website. Speak to your advisor to see if it will fit with your degree plan.