New partnership supports educational opportunities for health care office managers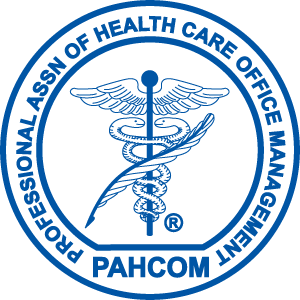 Excelsior College has announced a new corporate partnership with the Professional Association of Health Care Office Management (PAHCOM).
PAHCOM provides a support network to managers of small group and solo provider health care practices. PAHCOM was established to help alleviate the difficulty of having efficient office management systems within physician practices. They work to help officer managers achieve success and Excelsior College is here to provide PAHCOM members with the opportunity to achieve educational success.
Under the new partnership agreement, members of PAHCOM and their spouses or domestic partners are eligible for reduced tuition and fees for associate, bachelor's, and master's degree programs. PAHCOM members can also transfer up to 12 credits for Certified Medical Manager (CCM) certification through this partnership.
"PAHCOM partnered with Excelsior because they recognize the value of Certified Medical Manager (CMM) expertise in the industry," said PAHCOM Executive Director, Karen Blanchette. "Excelsior was able to evaluate and accept the CMM certification as 12 undergraduate credits. This allows our members to get a head start on their degree by saving them both time and money.  Combined with the tuition discount Excelsior provides members and their families, PAHCOM Membership is more valuable than ever before. It's a win-win for Excelsior and for PAHCOM Members."
Excelsior College is an accredited, nonprofit college that specializes in serving the needs of working adults. It provides flexible means for its students—average age of 37—to earn their degrees through a combination of prior earned credit, Excelsior's online courses, credit-by-exam program, and evaluated industry and military training programs.
"In 2016, the Center for the Assessment of Post-Traditional Instruction, Training, and Learning (CAPITAL) at Excelsior College evaluated PAHCOM's Certified Medical Manager (CMM) certification for academic credit and determined it was worth up to 12 college credits that could be applied to a future degree in health sciences, public health, or healthcare management" said Chris Normile, healthcare partnership manager, at Excelsior College. "Combining this credit with discounted tuition rates available through a formal educational partnership significantly reduces the financial barriers for PAHCOM's members to earn their bachelor's degree. It's a privilege for the College to serve as an extension to the valuable educational programs already offered by PAHCOM."
Commenting on the agreement, Excelsior College's School of Health Sciences Dean Dr. Laurie Carbo-Porter said, "Health care is an ever-changing industry and the College seeks to meet the demands for educated health professionals with our health sciences programs. We are delighted to partner with PAHCOM to help its members advance in their careers."
To learn more about the PAHCOM corporate partnership, visit the partnership page at pahcom.excelsior.edu.
###