Paper, Pencils, Potential: Excelsior College Provides Backpacks to Students at Albany Housing Authority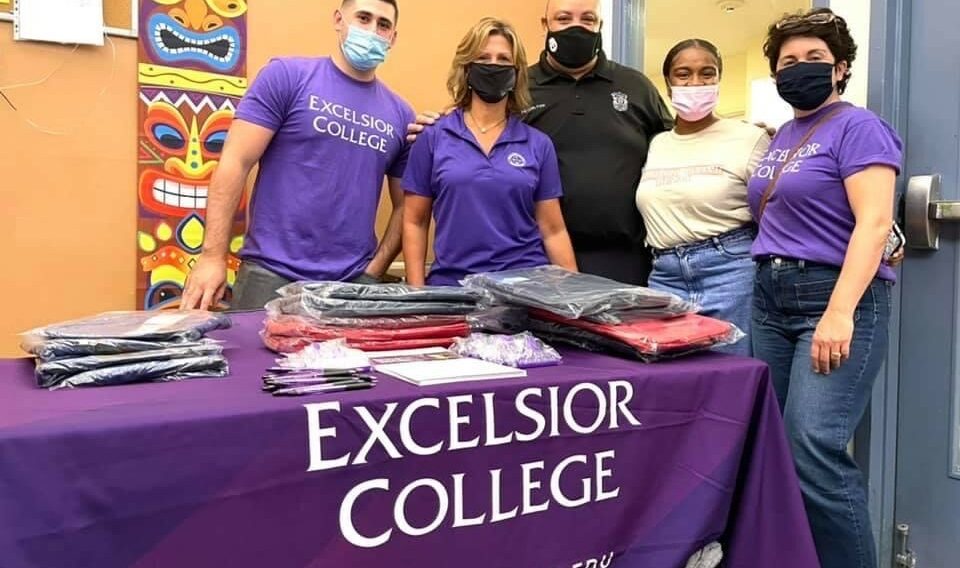 Photo by Steve Smith, Public Information Officer at Albany Police Department
Albany, New York—On Friday, August 27, 2021, Excelsior College is distributing backpacks to students who are residents of Albany Housing Authority. Excelsior knows that learning is a lifelong journey and is providing a backpack to students to help start their journey off right.
"Excelsior College is dedicated to helping students of all ages get back to school," said David Schejbal, president of Excelsior College. "We are pleased to supply backpacks to the elementary, middle, and high school students of our partners at Albany Housing Authority. We believe in the potential of all students, regardless of age or stage in life."
Albany Housing Authority recently partnered with Excelsior College to provide the residents of Albany Housing Authority a clear path to an associate and/or bachelor's degree at little to no cost. Through scholarships from the Carl E. Touhey Foundation, residents have the opportunity to earn a degree at no cost. In addition, employees of Albany Housing Authority and their partners are eligible for discounted tuition at Excelsior.
"Albany Housing Authority is proud to partner with Excelsior College," said Chiquita D'Arbeau, executive director of Albany Housing Authority. "By equipping students with this basic school supply, we hope to not only satisfy a practical need, but to demonstrate that we believe in them and their potential."
# # #
Media Contact Excelsior College:
Erin Coufal, ecoufal@excelsior.edu, 518-608-8498
 ABOUT EXCELSIOR COLLEGE
Excelsior College is an accredited, not-for-profit online college focused on helping adults complete their degrees and advance their careers. The college contributes to the development of a diverse, educated, and career-ready society by valuing lifelong learning with an emphasis on serving individuals historically underrepresented in higher education. Founded in 1971, Excelsior meets students where they are — academically and geographically — removing obstacles to the educational goals of adults pursuing continuing education and degree completion. Our pillars include innovation, flexibility, academic excellence, and integrity.