Q & A with Tessa Adams, Chief Marketing Officer of MXY Holdings and Advisor for the Graduate Certificate in Cannabis Control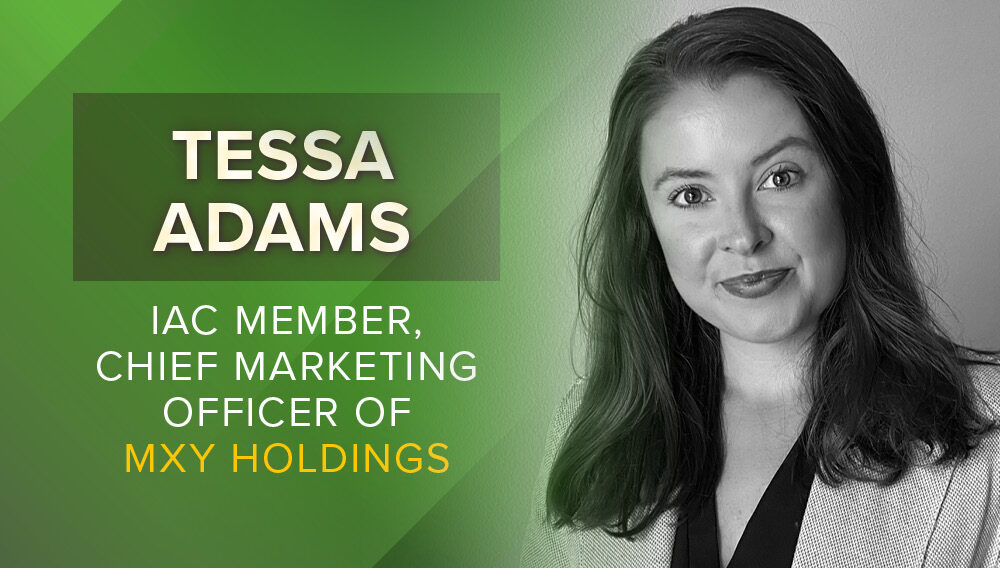 Our next blog post that spotlights members of the Graduate Certificate in Cannabis Control's Industrial Advisory Committee is about Tessa Adams, chief marketing officer of MXY Holdings. Read on to learn more about her.
About Tessa Adams
Tessa Adams has more than 10 years of consumer packaged goods experience in the beverage industry, in both wine and spirits and non-alcoholic. She entered the cannabis industry in 2019 with MXY Holdings, known mostly for their concentrate products called Moxie. Adams has been integral in developing the Moxie brand as the company's chief marketing officer.
Q&A with Tessa Adams
What role have you played in the creation of the Graduate Certificate in Cannabis Control program?
I had a call with the certificate team to discuss marketing strategies.
In your own words, how do you think this program will benefit students?
It will help prepare them for an ever-changing industry and drive success in cannabis by closing the education gap prior to one starting in the business.
What do you hope students will take away from this program?
Knowledge of a complex industry
Please tell us how you started in the industry.
I transitioned from CPG beverage into what I believe to be the next largest industry worldwide.
Do you hold any certifications? If so, which one(s)?
CSW
Please mark your area(s) of expertise within cannabis.
Finance/Business, Marketing
What is a piece of advice you'd offer someone getting into the industry?
Buckle up; it's a wild ride.
What is one thing you wish you had known before entering the industry?
The volatility of the market.
Do you have anything else you would like to mention regarding your work in the cannabis industry that we didn't ask?
I think it's essential to consider how the market and consumer is ever-changing/adapting.