Retrial in the American Justice System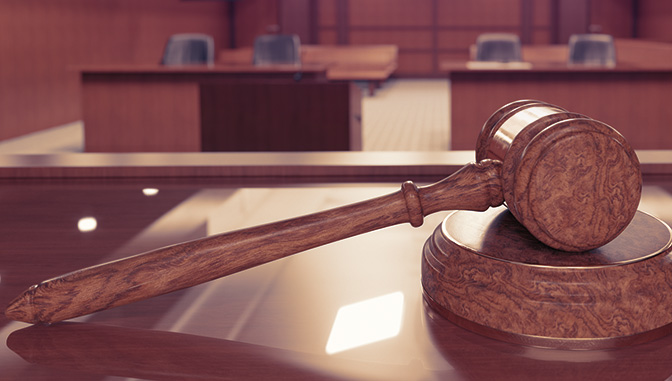 A hot topic in criminal justice right is a retrial. Between the now infamous Adnan Syed of the podcast "Serial" or Bill Cosby's sexual assault trial, the news is filled with retrial. It would seem from recent news coverage that retrials happen all the time; however, the reality is that most cases do not make it to trial let alone a retrial.
Black's Law Dictionary defines a retrial as "a new trial that is conducted when an issue has been disputed and decided by court but is being re-examined due to an unfair or improper result."  Generally, after a defendant is found guilty, they file a motion for a new trial; the judge typically denies said motion, and the defendant then appeals to a higher court to overrule the judge and be granted a new trial. To win an appeal, there must be an error at law, such as attorney misconduct or a prejudicial error which was unfair and potentially swayed the trial, such as juror misconduct. Since we are l waiting for the Adnan Syed retrial to become a reality as it is still in the motion stage, I wanted to address another retrial case that has been of interest to me. Do you remember the Texas woman who drowned all five of her children? This case immediately caught my attention, as a researcher and as a mother.   The conviction was eventually overturned and a retrial was granted. This brief article focuses on one way a defendant can have a conviction overturned and get a retrial.
The Court Process
Andrea Pia Yates was found guilty by a jury of her peers on March 12, 2002, for drowning her five children: 7-year-old Noah, 5-year-old John, 3-year-old Paul, 2-year-old Luke, and 6-month-old Mary. During the trial, the prosecution's expert witness, psychiatrist Park Dietz, testified that Yates got the idea to drown her children from an episode of "Law & Order." In April 2004, Yates's attorney filed an appeal based on learning that Dietz's testimony was erroneous and that the episode he referenced in her trial had never aired. In January 2005, the Texas Court of Appeals reversed Yates's capital murder charge, opining that Dietz's testimony may have prejudiced the jury. The following January, in her first court appearance since 2002, Yates plead not guilty by reason of insanity. In July 2006, in her second jury trial, Yates was acquitted of capital murder for the deaths of her children. The jury found she was insane before, during, and after the drowning of her children. Yates was committed to a mental institution where she will probably remain for the rest of her life.
The Story
On June 20, 2001, Yates called each of her children individually from the kitchen where they were eating their cereal to the bathtub in their home and drowned them based on her belief that she was saving them from the devil. It took the Texas jury less than four hours to find Yates, a former nurse, high school valedictorian, and loving mother, guilty of murder.
After the birth of Yates's fourth child, she entered a severe, psychotic form of postpartum depression. In 1999, she was hospitalized twice after failed suicide attempts. In her book, "Are You There Alone?", journalist Suzanne O'Malley reported Yates was diagnosed with "major depressive disorder, single episode, severe." Four months after the birth of Yates's fifth child, she was hospitalized for a third time, diagnosed with "Postpartum depression. Major depression, recurrent. Rule out psychotic features." A couple days later, her psychiatrist petitioned to have Yates court-ordered committed. She was diagnosed this time with "Major depression with psychotic features."  In May 2001, during Yates's fourth hospitalization, she was diagnosed with "Postpartum depression and Major depression recurrent severe (postpartum)."  O'Malley cites that Yates had her last appointment with her psychiatrist less than 48 hours before she drowned her children.
The trial also uncovered that Yates had heard voices telling her to get a knife and kill people. In the Cardozo Women's Law Journal, Marie Galanti reported Yates had told her husband and doctors she was afraid she would hurt someone.  During one of her suicide attempts, her husband found her in front of a mirror with a knife at her throat. Despite her extensive mental history, in her first trial, the jury rejected Andrea Yates's insanity plea and found her guilty of capital murder for drowning her children.
Andrea Yates is clearly insane. She is also clearly responsible for her reprehensible crime. However, the two facts are not always reconcilable in our judicial system. One jury rejected her plea of insanity and found her guilty of capital murder. The question is, would the jury have rejected her plea had she been diagnosed bi-polar? It was recently discovered Andrea Yates was misdiagnosed and consequently mistreated. She did not have postpartum, but rather bi-polar disorder. The symptomology of the two illnesses in extreme cases are very similar.
Disclaimer: The views expressed here are solely those of the author(s) and do not necessarily represent or reflect the views of Excelsior College, its trustees, officers, or employees.