Statement on the death of Dr. John Ebersole, second president of Excelsior College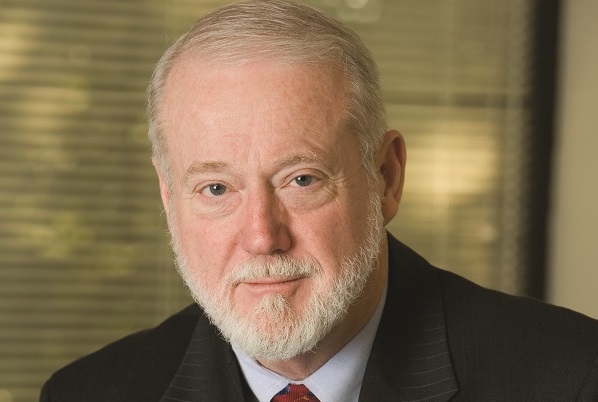 A message from Dr. James N. Baldwin, President of Excelsior College:
It is with deep regret and much personal sadness that I inform you of the passing of Dr. John F. Ebersole, our former president, and a visionary leader in adult higher education. John, who had been courageously battling myelodysplastic syndromes and had taken a leave from the College earlier this year, was 72 years old.
John was truly one of a kind, as those of us who knew him can well attest. He grew up in Windsor, Missouri. Unsure of his path he enlisted in the U.S. Coast Guard. Having developed a love for the mission of the Coast Guard, he enrolled in officer candidate school and served for 21 years, including combat service in Viet Nam.
A graduate of the Naval War College, he earned a master of public administration degree from John F. Kennedy University, and a doctorate in law and public policy from Northeastern University.
It was John's personal experience as an adult learner that informed his approach to adult education. Throughout his more than 30-year career in higher education he was committed to expanding opportunity for underserved and non-traditional students.
John was initially drawn to Excelsior by its commitment to the underserved, its outstanding reputation in military and veteran circles, and its openness to innovation. In 2006, he was appointed president of Excelsior College, succeeding our first president, C. Wayne Williams. Prior to his serving at Excelsior he held leadership roles at UC Berkeley, Colorado State University, and Boston University.
John Ebersole was a visionary, in every sense of the word. Over the past decade, he led the College and the adult learning sector through a period of tremendous growth and dynamism. His leadership in higher education included serving as president of the University Professional and Continuing Education Association (UPCEA,) the leading association for professional, continuing, and online education and as a board member of the Commission on Independent Colleges and Universities (CICU) in New York. John was also active in the Capital Region as a member of the Board of Directors of the Hudson Mohawk Humane Society.
Under his leadership, Excelsior was transformed into a national institution, enrolling as many as 40,000 students annually from throughout the United States and beyond. Today, the College has nearly 160,000 graduates worldwide.
Before taking his leave from the College, John reflected on his time at Excelsior.
"Serving as the president of Excelsior over the past ten years has been a source of great satisfaction and personal honor. This institution has the most mission – oriented commitment that I have experienced over three decades in higher education. Its staff, faculty, and leaders are passionate and committed to providing educational opportunity to those who need it most. The future is bright. Ever upward."
Because of John Ebersole, thousands have been given an opportunity to create a better life for themselves and their loved ones. May John's work and his many accomplishments serve as a source of inspiration and comfort in the days, weeks and years ahead to all who knew him and to those of us who served with him in pursuit of expanded educational opportunity.
All of us at Excelsior College extend our sympathy to his wife, Dr. Constance Cramer, his daughters, Debra Kauffman, Dee Boukouzis, and Dara Merritt, his grandchildren and all those who knew him as a dear friend and colleague.
Memorial arrangements are pending at the discretion of the family. The family has suggested that donations in memory of John F. Ebersole may be made to the Mohawk Hudson Humane Society, 3 Oakland Avenue, Menands, New York 12204.  http://www.mohawkhumanesociety.org/contact.html
Ever upward.