Student Spotlight: Anna Truss, Bachelor of Science in Information Technology, Concentration in Cybersecurity Technology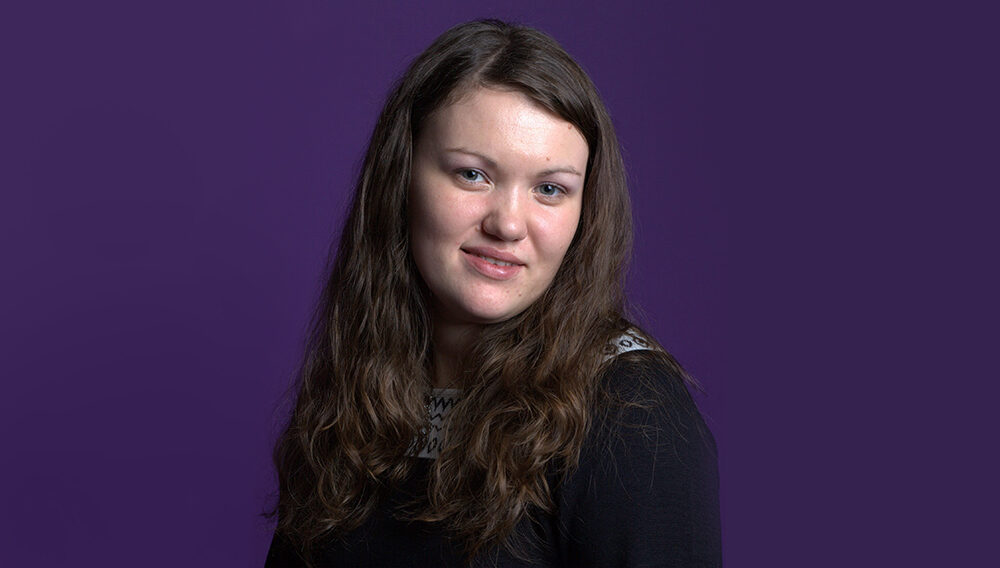 When she first thought about entering an online degree program at Excelsior College, Anna Truss experienced many of the doubts felt by other potential students. She wondered if she could juggle earning a degree with work and parenting.
She finally made the leap after realizing why she wanted to do it in the first place. "You need to understand that you are doing this for yourself—not someone else— and you really need this, because I really do believe that getting a degree changes the personality of the person and really helps you out," Truss said.
Truss graduated in 2014 from the Excelsior College Bachelor of Science in Information Technology program with a concentration in cybersecurity. She is now CEO of her own company, DefSec Solutions LLC.
Truss spoke about the degree program, what helped her succeed, and her favorite class.
About the BS in Information Technology Degree
The Excelsior College BS in Information Technology with a concentration in cybersecurity provides graduates the specific skills they need to succeed in the cybersecurity field. The degree is accredited by the Computing Accreditation Commission of ABET.
The online program teaches students about software development, computer systems, database management, network communication, system administration, human-computer interaction, and project management.
Excelsior College also offers a BS in Cybersecurity that is aligned with cybersecurity standards developed by the National Security Agency and Department of Homeland Security (.
Pursuing A Degree
Truss said at first she wasn't sure about pursuing a degree, a concern she thinks other adult students must have
"I guess some of the things people get nervous about, especially if you wait a little bit after you graduate from high school to start your degree, are 'Should I do it? How is it going to go? Maybe I'll do it next year," Truss said. "It happened to me at first as well, and I couldn't really find a good college that I wanted to go study at."
However, once she found the Excelsior College program, she committed to earning her degree. In addition to realizing she needed to do it for herself, Truss said, "It's really great for the future, as well."
Getting Support
Truss said her husband, Peter, offered her support as she worked her way through the online degree program.
"He was always there for me and understood how important it was to me," Truss said. "He was there always by my side saying, 'Hey, you can do this, come on!"
She said being a parent also presented challenges: "There were a lot of times that were really tough for me to study when the baby was crying or something else was going on in life."
The Importance of Experiential Learning
Of her many Excelsior College opportunities, Truss noted her Ethical Hacking class experience as tops.
"It was definitely my favorite course of them all, and the reason is because it was actually hands-on," Truss said. "We had a lot of labs we were working on. It wasn't just something out of a book that you research and write papers. It was more of [access to] some computers, go ahead and hack, and see what you can find out."
Truss is co-founder and CEO of DefSec Solutions, and is a digital forensic and security engineer. The Seattle area company offers services such as digital forensic analysis, data recovery and tracking, digital forensic imaging, and website development. Learn more about Excelsior College's Technology degrees.