Tablets vs. Laptops: Which Is Best for Online Learning?
Should I Get a Laptop or a Tablet?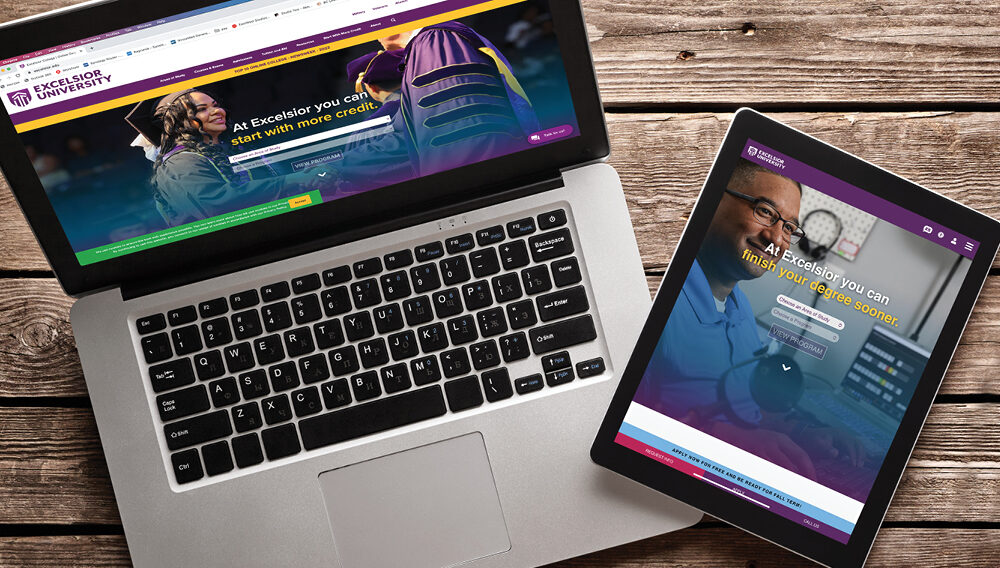 To buy the tablet or to buy the laptop, that is the question. Especially when you've just signed up for your first online course.
One of the biggest perks of earning your degree online is the ability to work from anywhere, and if you plan on learning wherever you are, you're going to a need a device that goes everywhere with you.
The options are obvious, but the right choice might not be. At the very minimum, you are going to need a device that:
Handles large files. You will be sharing, saving, submitting, and presenting assignments in a variety of formats.
Supports a variety of apps. Find out which apps and platforms your institution uses for online learning.
Is comfortable for reading and writing. You're going to be doing a lot of this! Think about where you may have to work and what your needs are.
Is on the list of supported devices at your institution. Contact your school's technical support department for a list of devices and operating systems they do and do not support. For example, Excelsior University does not support mobile operating systems.
Works with your budget.
So, tablet or laptop? Which one is better? Let's take a look at the pros and cons of each.
Using a Laptop over a Tablet
Laptops give you all the power of their bulkier desktop siblings in a portable package. But should you spend all that cash for your online class?
Laptop Pros:
Can handle a larger number and greater size of files
Uses desktop apps and operating systems more likely to be supported by your institution's online tech support
Features built-in keyboards, cameras, and multiple ports for USB drives, memory cards, and ethernet cables
Larger screen
Comfortable for extensive writing and researching at the college level
Laptop Cons:
Shorter battery life
Can cost more to buy and more to repair
Heavier
May not have a touchscreen
Pros and Cons of Using a Tablet for Online Coursework
Tablets are light, versatile devices that have come a long way in terms of functionality within the past few years. But are they best for taking online courses?
Tablet Pros:
Extremely portable
More affordable
Great for drawing and designing
Easy to consume audio, video, and text
Long battery life
Tablet Cons:
Smaller screen makes it difficult to see some content fully or to multitask, like taking notes while watching a video lecture
Can be difficult to use for long periods without added accessories like stands, keyboards, or a mouse
Not practical for college-level writing assignments
Uses mobile apps and operating systems, which are less likely to be supported by a higher ed institution
Not enough processing power for storing and organizing multiple large files
Is a Laptop Better for Online Learning?
The short answer is yes!
Excelsior's tech support team recommends laptops for its courses and does not support tablets or other devices like phones, which run on mobile operating systems, for your primary device. As an online student, you'll be logging into Canvas, Excelsior's online learning system, to interact with your instructors, participate in weekly discussions, access your course materials, and submit your assignments, so having a keyboard is a must. Plus, you'll need a device that can handle files, videos, and presentations well.
While tablets are great for consuming content, they are just not going to work well in the long run for the type of work students in college degree programs will have to do.
Canvas recommends a computer that is five years old or newer, but that doesn't mean you have to run out and spend a small fortune on the latest MacBook. There are options for every budget and don't discount buying used or refurbished either. Just make sure you speak to your school's tech support team to make sure you're set up for success and ready for your first online course!
Want to learn more about Excelsior's online courses? An admissions counselor can help answer your questions and help you choose the best next steps for your education goals.