Tech Valley High School Students Earn Associate Degree from Excelsior College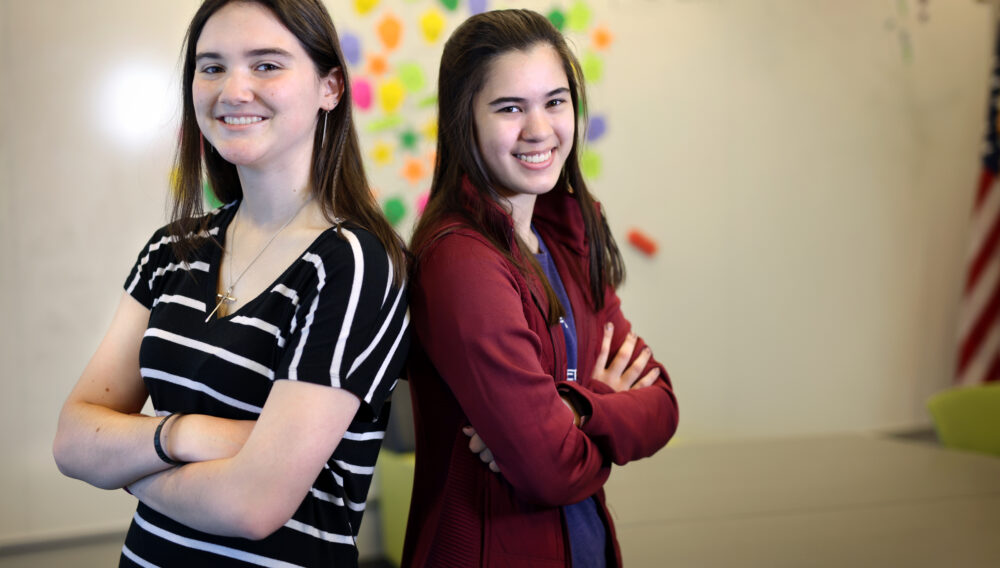 Albany, New York—This year, two seniors at Tech Valley High School will earn both their high school diploma and an associate degree from Excelsior College. With hard work and determination, Mina Olsson and Zoey Flansburg took college courses alongside and as part of their high school curriculum. Thanks to an innovative partnership between Excelsior College and Tech Valley High School, those college credits translated into an associate degree.
"Excelsior faculty and staff are excited that these two students from Tech Valley High School took advantage of the unique opportunity to complete an associate degree with Excelsior College while they were completing their high school diploma," said Catherine Seaver, dean of the School of Undergraduate Studies at Excelsior College. "It took a lot of hard work and perseverance to get all of this done, and we are very proud of them."
Excelsior College traditionally serves adult learners and is known for its innovative approaches to meeting students where they are. The partnership with Tech Valley High School illustrates one innovative approach in the learning journey. Students on the associate degree track take Advanced Placement (AP) and college credit classes as part of their high school course curriculum. Additionally, these students take courses online with Excelsior to round out the degree requirements. In all, they take 60 college credits and will have their associate degree conferred shortly after they graduate from high school this week.
"We are thrilled to partner with Excelsior College to offer the opportunity for our students to earn an associate degree while at Tech Valley High School," said Amy Hawrylchak, principal of Tech Valley High School. "We are very proud of our students' accomplishments and are excited to see where their future leads."
Tech Valley High School in Albany, N.Y., provides a unique student-centered, project-based learning approach to education that engages students in current and emerging technologies. It provides opportunities for students to learn both in and out of the classroom. Students can earn college credit in their high school courses as well as with the College Ready partnership with Excelsior College.
# # #
B-roll video footage: https://bcove.video/3zgMZun
Media Contact Excelsior College:
Erin Coufal, ecoufal@excelsior.edu, 518-608-8498
ABOUT EXCELSIOR COLLEGE
Excelsior College is an accredited, not-for-profit online college focused on helping adults complete their degrees and advance their careers. The college contributes to the development of a diverse, educated, and career-ready society by valuing lifelong learning with an emphasis on serving individuals historically underrepresented in higher education. Founded in 1971, Excelsior meets students where they are — academically and geographically — removing obstacles to the educational goals of adults pursuing continuing education and degree completion. Our pillars include innovation, flexibility, academic excellence, and integrity.