Webinar: Center for Academic Excellence – Knowledge Unit Mapping
On February 25, the National Cybersecurity Institute (NCI) hosted a webinar on the "Center for Academic Excellence – Knowledge Unit Mapping".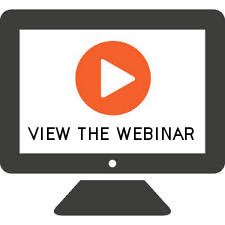 Excelsior College is taking the initiative to produce quality members of the workforce in Cybersecurity. As a Center for Academic Excellence in Cyber Defense the college continues to align their course and program outcomes to the standards put forth by the NSA.
This webinar is part of a new series that focuses on Knowledge Unit Mapping. This webinar focused on Cyber Defense and Cyber Threats and what Excelsior College is doing to assure learners have the proper skills to be outstanding members of the Cybersecurity workforce.
The webinar was presented by Dr. Andrew Hurd. Dr. Hurd is the Faculty Program Director for Cybersecurity at Excelsior College. He is responsible for curriculum development and degree requirements for the Bachelors and Master degrees in Cybersecurity. Prior to joining Excelsior, Dr. Hurd worked at Hudson Valley CC and SUNY Albany. He holds dual Bachelors of Arts in Computer Science and Mathematics, a Masters in the Science of teaching mathematics, and a PhD in Information Sciences specialized in Information Assurance and Online Learning. Dr. Hurd also won the SUNY Chancellors award for Excellence in Teaching in 2012 while working at HVCC.