What Do Auditors Do
An In-Depth Look at the Career of an Auditor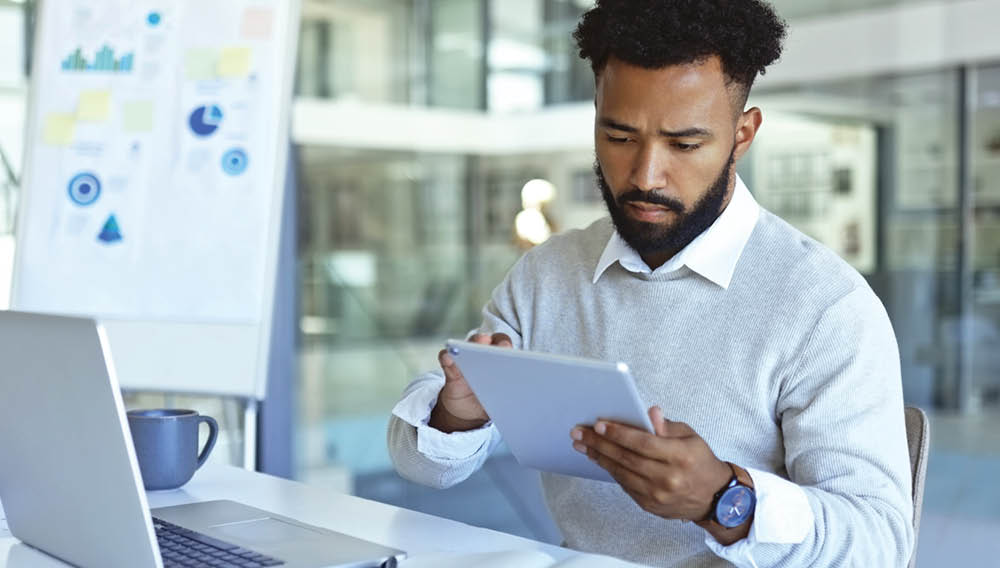 It's well understood that money plays a large role in the operations and success of businesses and companies. But who makes sure the finances are in order? Auditors.
Auditors are responsible for reviewing and verifying that an organization's financial records are accurate and comply with relevant tax laws and regulations. They review financial documents and verify the accuracy of financial statements, interview employees, identify areas in need of improvement, and make recommendations that would improve the organization's financial processes.
According to the Bureau of Labor Statistics, auditors made a median annual wage of $77,250 in May 2021. Employment in the field is also expected to grow 6 percent from 2021 to 2031, with about 136,400 openings projected each year.
What Do Auditors Do?
An auditor's job varies depending on what type of auditor they are and what organization they work for, but in general, they carry out these responsibilities:
Examine financial records, transactions, and supporting documents
Make audit plans
Evaluate risk management practices
Gather evidence to support claims
Check efficiency of internal control systems
Examine records, policies, and procedures to verify compliance with laws
Prepare reports summarizing findings, conclusions, and recommendations
Ensure independence, objectivity, and integrity
Where Do Auditors Work?
Most auditors work in offices, but some might work from home. They may often travel to visit their clients. Where auditors work depends specifically on what type of auditor you're talking about. Let's take a look:
Internal auditors. They are hired by organizations to provide independent financial evaluations and to share tips on how to better run operations.
External auditors. They work with government agencies to provide opinions regarding an organization's financial statements.
Government auditors. They review and examine government agency records or private businesses and individuals performing activities subjected to government regulations.
Independent auditors. They do not work for specific government or organization entities. Instead, they review financial documents of companies, municipalities, agencies, or districts.
Tax auditors. They examine financial statements to determine if they adhere to tax laws.
Forensic auditors. They work with law enforcement, specializing in criminal financial activities.
Skills Needed To Become an Auditor
Being knowledgeable in accounting isn't enough to be a good auditor. There are certain skills you should possess to be a successful auditor. Some of these include:
Good critical thinking skills
Familiar with accounting policies and laws
Computer literacy
Good problem-solving skills
Reliability
Independence
Analytical skills
Trustworthiness
Ethical decision-making
Qualifications Needed To Become an Auditor
To become a qualified auditor, you need to earn a bachelor's degree in accounting, finance, or a related field. Excelsior University's online Bachelor of Science in Business program provides you with skills you can use on the job in areas including accounting, business strategy, communication, computer skills, economics, business ethics, finance, global business, leadership, management, marketing, data analysis, and teamwork and cultural diversity. The accounting concentration covers managerial and public accounting methods. You'll learn to develop financial systems that help plan and control business activities, and prepare to work independently or with auditing firms to establish the credibility of financial reports and provide expertise in taxation policies and regulations. Career fields include controllership, corporate or managerial accounting, public accounting, internal auditing, and consulting.
Certifications can also make you stand out from the crowd and increase your credibility with clients and recruiters. Some of the most popular certifications for auditors include: the Certified Public Accountant (CPA), the Certified Internal Auditor (CIA), the Certified Information Systems Auditor (CISA), the Certified Fraud Examiner (CFE), and the Certified Government Auditing Professional.
If becoming an auditor aligns with your career goals, consider speaking with an Excelsior admissions counselor to get started on your business degree.