What Does a Data Analyst Do?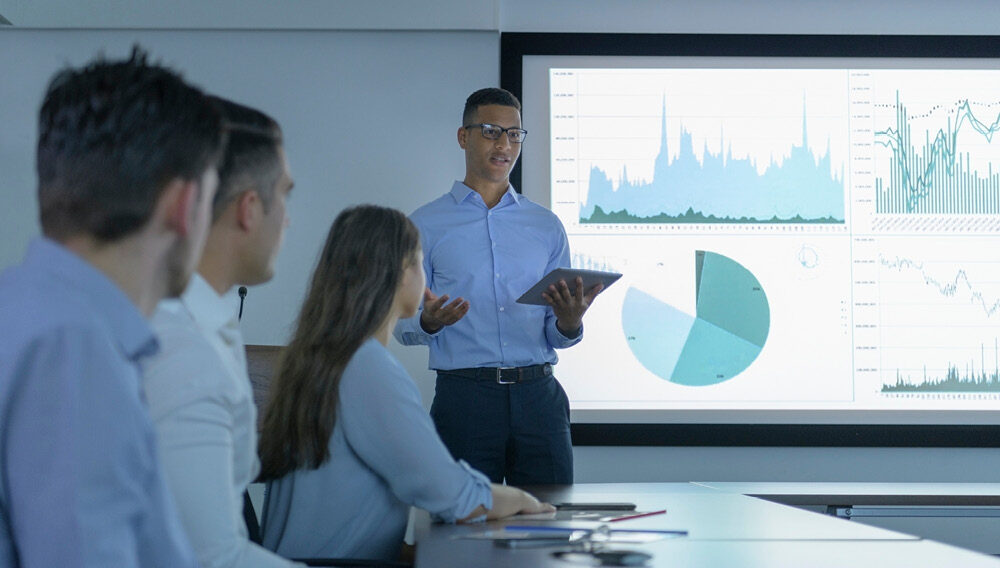 Do you like working with numbers and data? Are you detail-oriented, inquisitive, methodical, analytical, and logical? A career as a data analyst might be for you. Data analysts use data to answer questions and solve problems. They may also identify trends to make predictions about the future.
Usually, data analysts use computers and calculation applications to figure out numbers. Finding out numbers is important, but data analysts must also understand what the numbers mean and present their findings using graphs, charts, tables, and graphics. They must be able to report and explain their findings in easily understandable ways.
Data Analyst Responsibilities
Data analysts have a wide variety of responsibilities and often work closely with project managers and department heads to discuss how data can be changed or improved over time. Some other tasks of a data analyst may include:
Working with IT, management, and/or data scientists to set goals
Reviewing data to eliminate irrelevant information
Analyzing and interpreting results using statistical tools and techniques
Pinpointing trends and patterns
Identifying new opportunities for process improvement
Providing data reports for management
Designing, creating, and maintaining databases and data systems
Fixing code problems and data-related issues
Almost every industry has a need for data analysis, with the most jobs available in sales, marketing, and health care. The average annual salary of an experienced data analyst can range from approximately $60,000 to $140,000.
Key Skills and Qualifications for a Data Analyst
To be a successful data analyst, it's important to have certain skills and qualifications. These include:
Math skills to collect, measure, organize, and analyze data
Skilled in programs like SQL, Oracle, R, MATLAB, and Python
Proficiency in statistics and using programs like Excel, SPSS, and SAS
Ability to apply accurate algorithms to datasets to find solutions
Visualization skills to help identify patterns, correlations, and trends
Problem-solving skills that allow you to approach and solve a problem
Accuracy and attention to detail
Adept at queries, writing reports, and making presentations
Teamwork skills
Verbal and written communication skills
Critical thinking skills
How to Become a Data Analyst
Data analytics is an important tool for predicting future trends and drawing conclusions. It is used in health care to improve patient care, in agriculture to come up with new ways to produce food, and even used by governments to tackle issues like human trafficking.
If you are interested in becoming a data analyst, you should pursue a two- or four- year degree in a related program, and become skilled in the various computer platforms data analysts use. Excelsior College's Bachelor of Science in Cybersecurity is a good option to pursue if you want to enter this career field.