Career Spotlight: Cyber Threat Intelligence Analyst
In-Depth Guide to a Career as a Cyber Threat Intelligence Analyst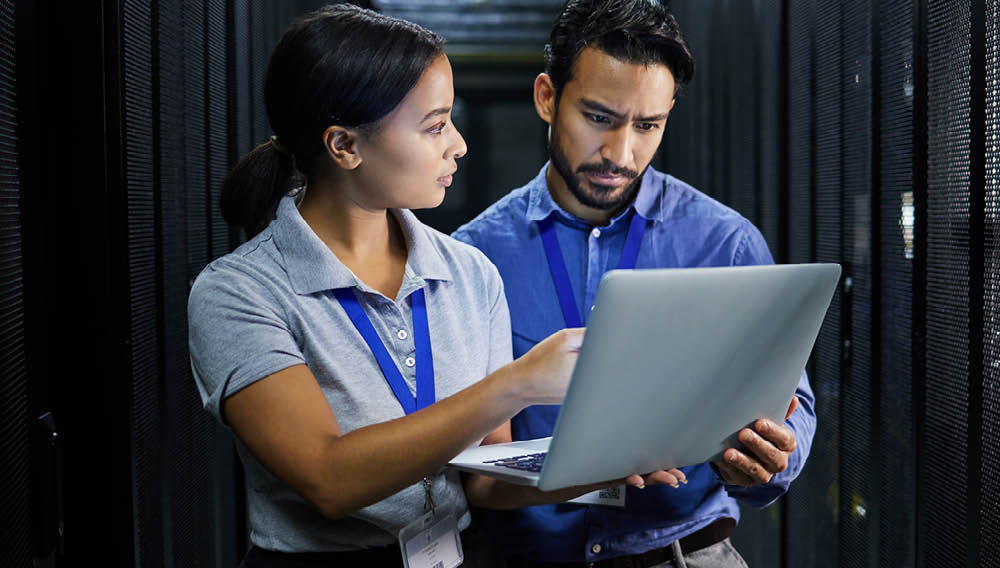 The letter might come from your bank, credit card company, insurance provider, or somewhere you've recently been shopping, but the message is always the same: "there's been a breach" and there's a possibility your data could have been compromised. Always annoying, sometimes scary, today's cyberattacks are frequent, and today's cyber criminals are sophisticated. However, the public usually hears about large-scale data thefts only after they happen. There are a multitude of daily crime attempts that are thankfully thwarted before they become breaches largely thanks to cyber threat intelligence.
Cyber threat intelligence is the work of preventing crime by attempting to solve it before it happens. It's not just protecting your information from hackers but also understanding how a hacker might plan an attack and why they would attack you to begin with. Threat intelligence is skillfully gathered evidence-based information about cyberattacks that security experts use to organize, analyze, and plan the best course of preventative action. Leading these efforts are cyber threat intelligence analysts. Critical to any large company's IT team, this exciting role is a smart career for the tech professional looking to grow their specialization in cybersecurity.
What Is a Cyber Threat Intelligence Analyst
A cyber threat intelligence analyst provides actionable information to an organization's IT team so that they can be better prepared to stop an attack while it's happening and prevent a threat before it causes damage. Good cyber threat intelligence can save time, money, and potentially a company's reputation. The more intelligence analysts can gather, the better equipped their arsenal of defense will be.
Analysts organize intelligence about threats in three separate categories:
Tactical intelligence is focused on attacks currently taking place. It helps an organization understand how likely they are to be a target for similar types of attacks and how to make informed decisions in the moment.
Operational intelligence is concerned with attacks that could take place and is used to thwart threats before they become active. It assesses risks and attack potential and studies an adversary's capabilities and motivations
Strategic intelligence takes operational and tactical intelligence and turns that data into strategic action that empowers leadership to make cybersecurity informed decisions.

Where Do Cyber Threat Intelligence Analysts Work?

Cyber threat intelligence analysts work closely with all members of an IT team. They are typically employed by government agencies and large companies that already have robust, in-house cybersecurity teams and the budgets to match. Threat analysts may also work as consultants or for companies that develop cybersecurity software and services. Common industries include:

The military
Telecommunication and internet service providers
E-commerce
Health care
Financial services
Software development

How Much Do Cyber Threat Intelligence Analysts Make?

The field of cyber threat intelligence is still relatively new and, according to the Bureau of Labor Statistics, the job market for cyber threat intelligence analysts is projected to grow as much as 32 percent in the next decade. Cybersecurity workers are some of the most highly paid professionals on average, and cyber threat intelligence analysts are no exception with a median salary of $112,000 per year.

How to Become a Cyber Threat Intelligence Analyst

To become a cyber threat intelligence analyst, you need a solid background in the principles of cybersecurity. Hands-on experience is crucial because it builds good instincts and the foundational knowledge of the threat landscape that analysts can use to enhance their role. Many professionals start their careers in other areas of IT or cybersecurity before specializing as a threat analyst.

Successful cyber threat intelligence analysts are knowledgeable in the technical tactics, techniques, and procedures of cyber threat prevention and triage. They should also be skilled in understanding trends, identifying patterns, and wielding analytical tools.

Education Needed to Become a Cyber Threat Intelligence Analyst

Most cyber threat intelligence analyst positions require at least a bachelor's degree in cybersecurity, information technology, or related discipline. There are also specialized certifications available such as the Certified Threat Intelligence Analyst (CTIA) program offered by the EC-Council, the GIAC Cyber Threat Intelligence Practitioner Certification, and the Center for Threat Intelligence's Certified Threat Intelligence Specialist I (CTIS-I) and Certified Threat Intelligence Specialist II (CTIS-II) certifications.

Are you ready to start your career as a cyber threat intelligence analyst? Read more about Excelsior's online BS in Cybersecurity and MS in Cybersecurity programs to get started.