What Is a Magnet Organization and Why Is It Important?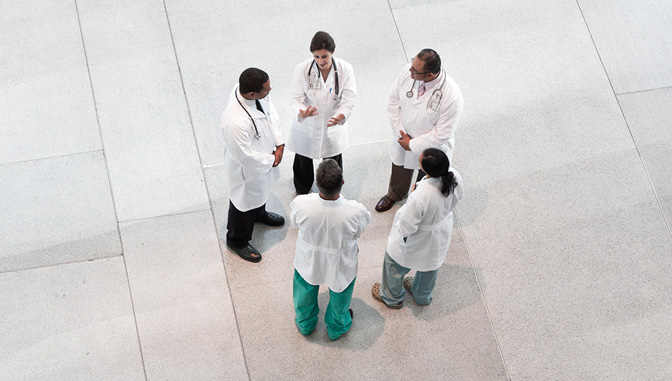 What is Magnet status and what does it mean to nurses? Does having the designation improve the work environment? Does it mean recognition for staff? Better patient care and outcomes? How difficult is it to achieve? To maintain? What impact on my day-to-day responsibilities will there be in a Magnet organization?
What is Magnet Status?
Magnet status is an award developed and given by the American Nurses Credentialing Center (ANCC). It was developed in 1990 as the Magnet Hospital Recognition Program for Excellence in Nursing Services and recognized 14 characteristics that create an environment that is conducive to attracting and retaining qualified nurses who promote quality care. These characteristics became known as the "Forces of Magnetism"— later changed to the Magnet Recognition Program. When earned, this award indicates the hospital has satisfied a rigorous set of criteria designed to measure the strength and quality of nursing. While Magnet is largely recognized as a nursing-driven achievement, it requires a corresponding mindset and organizational culture to support the accomplishment.
Why Magnet Status is Important
Magnet signifies the valuing of staff nurses by their leaders and by the organization, and the strength of knowledge they contribute both individually and together for the advancement of nursing practice. It provides a roadmap for excellence. Nurse staffing, education, and work environment are the pillars that lend to the superior patient outcomes evident in Magnet hospitals. Magnet hospitals have a higher rate of nursing satisfaction, lower turnover, and a higher percentage of nurses with graduate degrees and national certification. Magnet status highlights an environment that supports delivery of excellence in patient care, staff nurse involvement in evidence-based practice, and decision making in support of optimal patient outcomes.
Magnet designation helps to provide direction to organizations in their approach to quality improvement interventions and measurable outcomes. It supports and provides a platform of shared governance and inclusion of leaders and staff in a collective vision. Leaders come together and bring ideas to the table that are in direct support of evidence-based practice in pursuit of positive patient outcomes. Magnet status navigates organizational culture, provides an energy for positive change in the work environment, and affords a venue for nursing to amplify and clarify the good work they are doing. It supports and develops accountability and higher order thinking.
The atmosphere in a Magnet organization is different: you can sense the feeling of pride when you enter the facility. It is usually first evidenced by the Magnet award displayed in a place of honor for all to see. Nursing units showcase boards highlighting their certified nurses, nurses who have recently achieved degrees, and other accomplishments. There is an air of solidarity in accepting nothing less than a baseline delivery of excellence in care, as well as cross departmental collaboration in outcomes achievement.
The bottom line for what Magnet is and what it means to me as a nurse is that Magnet provides an environment for nurses to be their best selves to work collaboratively with a multidisciplinary team providing the very best experience and outcomes for their patients. It gives nurses a platform to explore possibilities, expand their own horizon, and make a difference in our patients lives.