What Is a Social Media Specialist?
A job outlook for an entry-level position in social media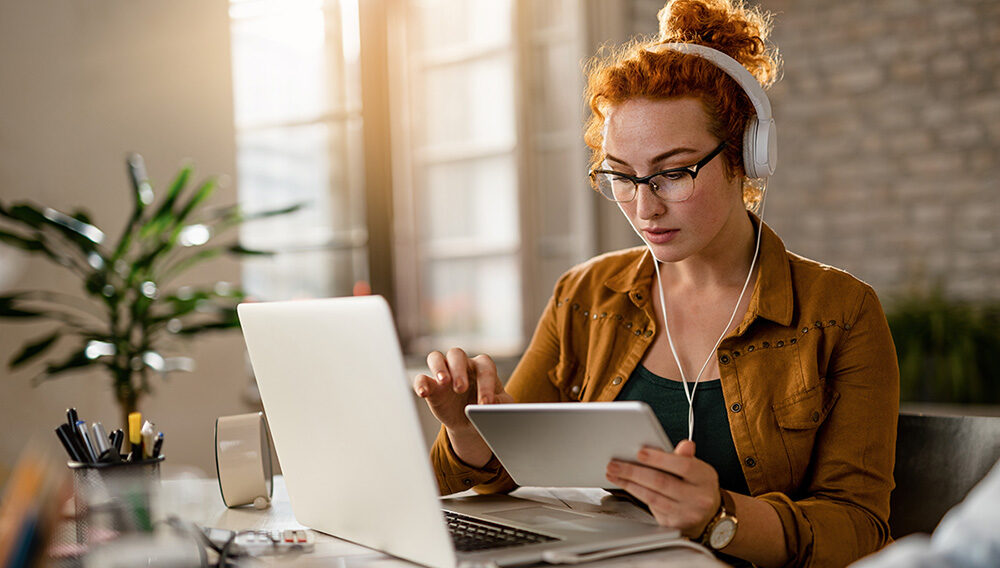 Do you find yourself recreating the latest TikTok dances? Are you a serial #hashtagger? Do you get your news from Twitter and Instagram? If any of this sounds like you, a social media specialist role might be right for you! Follow along to learn what a social media specialist is, what they do, and what you need to do to become a social media specialist.
Social media has come a long way since the early 2000s (anyone remember MySpace?). Today, it is a very powerful tool for individuals and companies to share their stories, messages, and products or services. In 2021, Statista reported more than four billion people worldwide were using social media. With these numbers, all companies need to use social media to successfully sell their products or services.
What is a social media specialist?
A social media specialist is a key teammate of the marketing team. They use social media platforms to create and share content online to benefit the organization. They are responsible for using their company's social media accounts to enhance and maintain brand reputation.
What does a social media specialist do?
Social media specialist roles tend to be entry-level positions or only require a minimum amount of experience; therefore, they spend a lot of time executing rather than strategizing. Social media specialists work with the marketing team and leadership to execute the message they want to get across. This position is the liaison between the operations side of marketing and the creative department.
Job responsibilities include:
Execute social media strategies that build brand awareness, generate inbound traffic, and increase sales.
Research new trends, best practices, and social media platforms.
Generate and oversee the content calendar.
Create and share content daily across various platforms.
Build a consistent brand presence and voice across all social media platforms.
Track, measure, and analyze campaign results. Report results to leadership and clients.
Triage messages, mentions, and comments on all platforms.
Manage new followers and users.
Act as the face of the brand by responding to all reviews, comments, and feedback.
What education and skills are needed to become a social media specialist?
Typically, hiring managers look for candidates with a bachelor's degree in marketing, business, communications, journalism, or another related field. The skills you bring to the position are equally as important as your education. Hiring managers look for outgoing, organized, and creative people, as well as the following skills:
Great time management and organization: You will work with multiple clients or team members daily. The ability to manage your time, set priority lists, and organize across all platforms for all projects is a must!
Stay up to date on trends: Keeping up with new social media platforms and the latest trends is second nature for social media specialists. You will be responsible for bringing these new trends to your leadership team to create content that is hot and pertains to your audience!
Creativity: Social media specialists are storytellers. Your main goal is to get your brand's message to the right audience in a fun, persuasive, original way.
Understanding statistics and analytics: Some call this the "not so fun" part of a social media specialist role. However, if you think of it as tracking your progress and seeing what impact your designs and content have on people, it can be really eye opening and exciting. Understanding what your posts are doing, and how your audience interacts with them, will help you create a strategic plan that will excel.
Is social media a growing field? Will I get hired?
The simple answer to this question is yes! According to the Bureau of Labor Statistics, social media specialist positions are expected to grow 11 percent by 2030 (much faster than the average for all occupations). The average annual salary is $62,810. Demand for social media specialists is always increasing, as companies are learning that this position is necessary. Social media platforms are an easy, cost-effective way to build brand reputation and promote a product or service. Check out the bachelor's degree in business at Excelsior University to kick-start your career as a social media specialist!