What Job Can I Get with a Health Sciences Degree?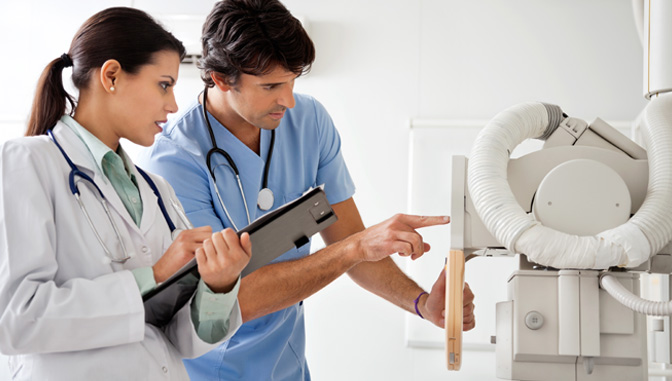 The Bureau of Labor Statistics (BLS) expects the health care industry to grow rapidly during the next decade so a health sciences degree may help students looking to enter this growing job market. The BLS projected the broadly defined health care occupations to grow 14 percent from 2018 to 2028, adding about 1.9 million new jobs. The branches of health sciences are vast, including such careers as physical therapist, medical technician, dental hygienist, paramedic, and more.
 Excelsior College's Associate in Science in Health Sciences program is designed for people new to or already working in the health care industry who want to advance their careers. Graduates may work in a variety of settings, including community centers, long-term care facilities, private practices, and more. Students graduate from the program with an expanded medical vocabulary, improved communication skills, and a strong understanding of the U.S. health care system.
Skills and Knowledge Gained in an Associate Degree in Health Sciences Program
The health sciences associate degree program at Excelsior is designed to give graduates the skills and knowledge they will need to excel in a health care profession. Some of the key skills are listed below.
Effective oral communication
Effective written communication
An understanding of the structure and function of the health care delivery system in the United States
Working knowledge of the various roles and responsibilities of health professionals
Ability to discuss trends and opportunities in health care
Jobs for Health Sciences Associate Degree Graduates
Earning an associate degree opens the door to many different jobs in the growing health care industry. The following are some of the most popular health sciences jobs and the annual salary for each. Information comes from the online job search site Indeed.com, as well as from Glassdoor.com and Payscale.com.
Program coordinator – $50,358
Public Health Specialist 1 – $49,882
Senior Administrative Assistant – $48,890
Health Benefits Specialist – $48,632
Community Health Advocate – $37,762
An Associate in Science in Health Sciences is perfect for:
Veterans or servicemembers who have received military training but have not yet earned a degree;
Licensed practical nurses or vocational nurses looking for program options other than nursing to advance their careers in health care;
Persons working in medical billing, medical coding, and within health insurance organizations; and
Allied health professionals who need a degree to further their career.
Where Will a Health Sciences Associate Degree Take You?
Graduates from Excelsior's associate degree in health science program are prepared from Day 1 to take on jobs in many areas. These include entry-level jobs in medical office administration, health insurance member services, community health services, medical billing management, and human resources.
As part of the curriculum, students learn about health care issues that impact private, nonprofit, and public health insurance and financing. They also gain knowledge in areas such as health provider education and licensing, federal health care legislation and regulation compliance, and health care delivery settings and electronic medical records.
The associate degree in health sciences program is designed for those who aspire to move into the health care field or those already in health care who want to improve their chances for better pay and promotion. View our Associate and Bachelor's Degrees in Health Sciences.