You've Graduated College—Now What?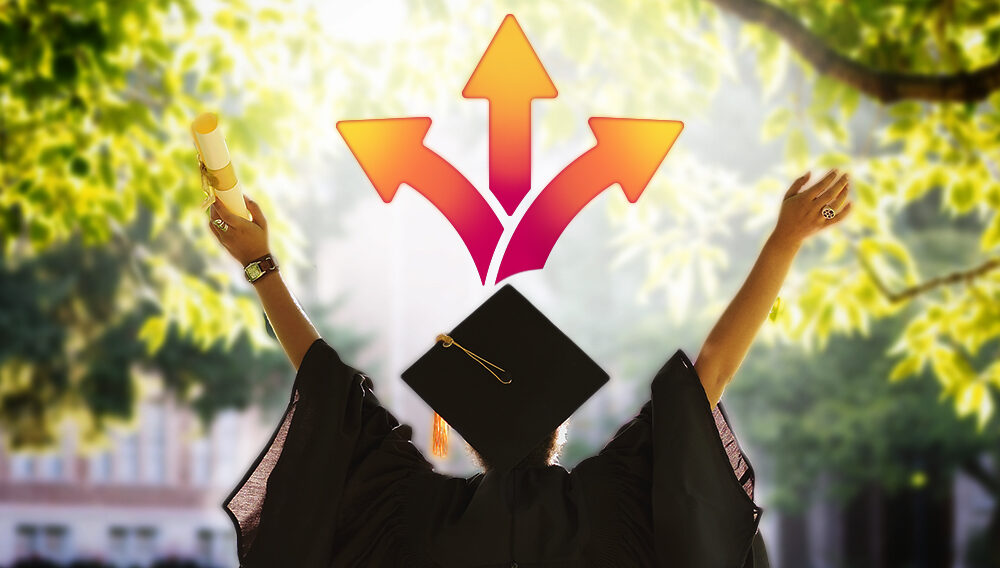 After years of hard study, you've reached your goal and earned a college degree. It's one of the sweetest moments in life, a culmination of hard work and commitment that for many people began in their teens. But now comes the big question:
What do you do after college?
Many opt to go straight into a job. And when you earn an online degree from Excelsior College, you've got plenty of career support from faculty, staff, and advisors.
But many people prefer not to jump immediately from the classroom to the workplace. Fortunately, they can choose from many opportunities that offer them life experiences rather than a full-time job. These experiences can help you make a better decision on what career to follow or give you time to discover your passion and talents. 
Also, many of these opportunities are just fun. Who couldn't use more of that? 
What To Do After College (Other Than Work)
College graduates stand at a point in life where they can go in many different directions. Many want to enter (or stay in) a 9-to-5 job immediately because a college degree opens the door to higher pay and better opportunities.
However, that's not the case with everyone. Many Excelsior College graduates have personal goals they want to reach with a degree. Some want experiences after graduation unlike anything they'll find working an office job. And why not? You've earned the right to make the choice that's right for you.
Take a Gap Year
This is the traditional path people take after graduation (or sometimes the year between high school and college). A gap year provides time for exploration and travel, often to travel to another country and experience a different culture. There are also plenty of opportunities in the United States to travel to a new place and experience a different culture. In either case, a gap year provides an opportunity for new experiences and the chance to meet new people.
Pursue Your Passion
The time after college graduation is perfect for following a passion. An excellent way to accomplish this is with an internship or part-time job. It's much easier to work in the film industry, book publishing, theater, wildlife conservation, on political campaigns—or wherever your passions take you—without having to land a full-time job. Many people end up settling into careers before exploring what they genuinely love. An internship or volunteering affords you the opportunity to explore a passion and see if it's a fit for you. Internships and part-time positions also can turn into full-time jobs.
Go to Graduate School
Why not take time to focus your skills in one area and earn a master's degree? This opens the door to the top jobs in their career field for many people. The job site Indeed calls earning a master's degree "a fantastic option for those who know they need a postgraduate education to meet their long-term career goals." There are also many affordable graduate programs available online.
Teach Abroad
One of the best ways to travel to other countries is working as an English as a second language teacher. Language schools in other countries rarely require teaching experience or a degree in education—a bachelor's degree in any subject will do. Teaching abroad allows students to develop another skill set while enjoying the experience of a different country and culture.
Become An Entrepreneur
If the theme of many of these choices is "take a chance while you can," then it especially applies to becoming an entrepreneur. It takes time to ramp up a new business. The time before settling into a 9-to-5 job and a career is the perfect time to focus entirely on starting your own business and deciding whether it's the right path for you. Many people who get a taste of becoming their own boss never work again for anyone else.
Volunteer for Peace Corps
Volunteering is an important part of life at any time, but the time after graduation is one where you can focus on it exclusively. The Peace Corps works to improve lives in other countries. In the U.S., options include AmeriCorps and Teach for America.
Hopefully, these ideas provide a good starting place for those trying to decide what to do after college. The working world is always there, waiting. But having the time after graduation to meet new people, expand your skills, experience a new culture, and follow your passion is a once-in-a-lifetime opportunity.