Six In-Demand Jobs You Can Get with a General Business Degree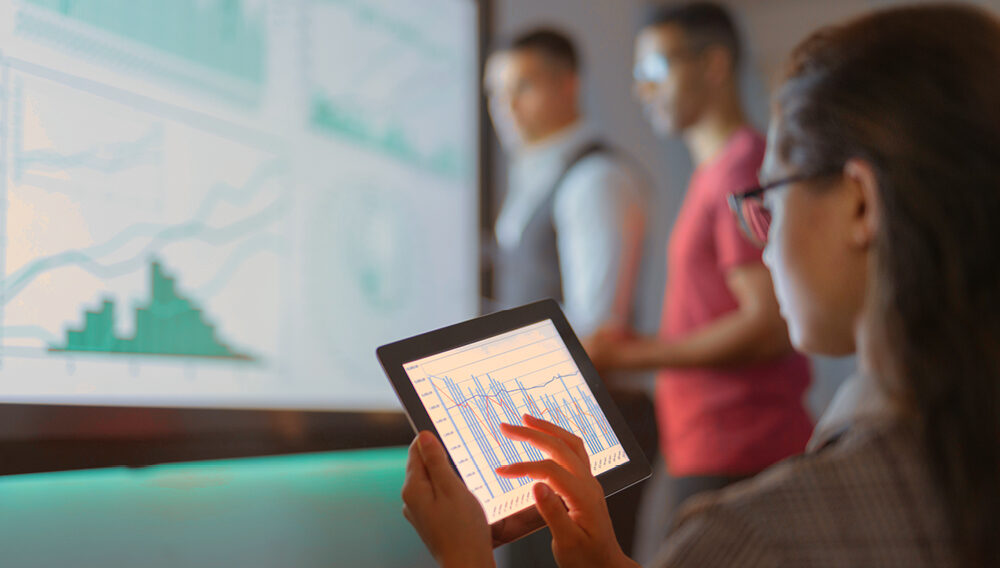 Many people think a business degree is the easy way out, or an answer for students who are unsure of what career direction to go. However, that is not the case. Earning a business degree can open many doors for you; everywhere you go, someone is selling a product, analyzing data, directing a team, or managing a project.
What Can You Do with a Business Degree?
If you are a hard worker, creative, and work well with others, a degree in business is the next step for you. Check out six of the most popular job opportunities you can pursue with a general business degree:
Business Analyst
A business analyst watches the market and business trends to create recommendations for the business they are serving. Depending on the industry or role you are in, job responsibilities can vary for this position. For example, you might analyze financial data to look for ways to save money on a certain project, or you could research new products to increase efficiency within the company. Qualities looked at for this position include research skills, problem-solving skills, analytical thinking, and effective communication skills for presenting your ideas and solutions.
In May 2020, the median annual salary for a business analyst was $87,900.
Project Manager
A project manager leads a group of professionals to ensure a project is accurately completed by a deadline. They are responsible for assigning tasks and roles, holding team meetings, tracking progress, and communicating any issues or changes to the appropriate people. A suitable candidate for a project management position would have strong attention to detail and an organized nature, as well as effective communication, time management, and leadership skills.
The average salary for a project manager is $76,600 a year.
Financial Analyst
Financial analysts guide businesses or individuals in decisions about spending and delegating money to earn a profit. They make recommendations based on market research, performance, financial data, and more. An ideal financial analyst will enjoy researching and examining economic and business trends and will have strong analytical skills.
On average, financial analysts earn $83,600 a year.
Sales Manager
Sales managers direct an organization's sales teams and are responsible for creating and meeting goals, analyzing data, and developing training programs for the sales representatives. Sales managers should want to work in customer service. You might need to step in to resolve customer complaints regarding sales and services or monitor customer preferences and create plans to acquire new customers through direct sales techniques. Customer service and leadership skills are necessary for this role.
The salary varies based on what industry you work in; however, on average sales managers earn $132,290 per year. In some cases, a sales manager can earn money based on commission, meaning the more you sell, the more you make.
Training and Development Manager
Training and development managers oversee training programs, staff, and budgets for their organization. Their main goal is to increase efficiencies within a company by holding training programs for employees to improve skills that align with the organization's goals. Not only are they responsible for creating training programs, but also they facilitate and lead a team of specialists to assist in implementation. A training and development manager must be able to lead, collaborate, and make decisions at every level.
In May 2020, the median annual wage for training and development managers was $115,640.
Marketing Managers
A marketing manager analyzes industry trends to plan programs that will generate interest in a product or service. A marketing manager tends to work with a variety of people across a company to discuss topics such as budgets and contracts, marketing plans, and advertising media. They lead a team of skilled marketing professionals and also can be the idea makers. They bring their ideas to life with a plan that will increase brand awareness, sales, and much more. A marketing manager must be a creative thinker, a leader, a delegator, and a decision-maker. Strong organization and communication skills will come in handy for this role.
On average, marketing managers earn $133,460 a year.
To truly excel, every organization needs experts in the business field. Earn your business degree from Excelsior today!